Announcements from Principal Boyd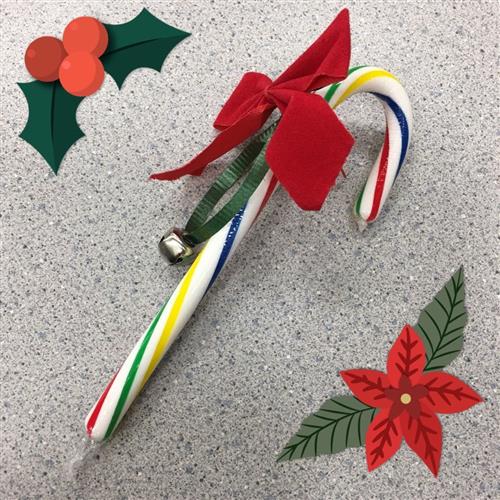 Our 5th grade students are raising funds for their field trip to the Lowry Park Zoo!
Thursday is the last day to send a Candy Cane Gram to a friend! The cost is $1. Please bring your money to the 5th grade hallway before 8:35 am. Thank you! ❤️💚

Parents, if you'd like to send one to your child, please just send $1 in a sealed envelope with your child's name and teacher. Address the envelope to 5th grade.
Thank you for your support!
---
Rockin' Lions Notes
All Rockin' Lions before and after school music clubs will meet this week. There will be no music clubs the weeks of December 18th-22nd and January 8th-12th.
---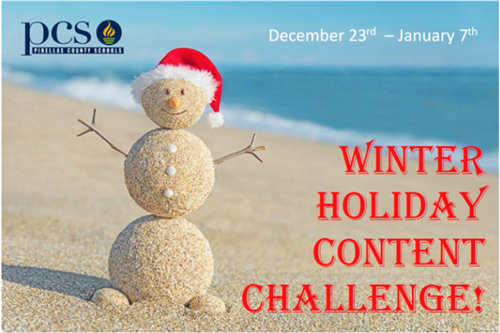 Over the course of winter break, families are encouraged to work with their students in order to keep learning active and relevant. The Winter Holiday Content Challenge is intended to be a support for families and students of Pinellas County Schools wishing to have fun while learning over winter break.
Click the link below to find out more about the Winter Holiday Content Challenge
https://www.pcsb.org/Page/22570
---
No Uniform Today - (N.U.T.) day
On designated days throughout the school year, we will be hosting a No Uniform Today (N.U.T) day. Students who pay $1 will receive a N.U.T pass and will be allowed to wear the following: Appropriate non-uniform bottoms and appropriate non-uniform shirts (no sleeveless shirts), of their choice. Students MUST purchase a N.U.T pass in order to participate in this dress down day. The proceeds from the upcoming N.U.T. day will go towards our 4th grade end of the year Project Based Learning field trip. Our upcoming N.U.T. day will be on Friday, December 22, 2017 and the last day to purchase a pass will be Thursday at 3:30PM. This N.U.T. day will be for 1st-5th grade students only. Passes will be sold on Monday-Thursday, from 8:05-8:30AM and 2:35-3:05PM, in the hallway by the 4th grade classrooms. If you have any questions or concerns, please contact Mrs. Brown-Glenn or Ms. Gainey.
Thank you for your support!
---