Vision: 100% Student Success
Mission: To provide an equitable learning experience for all students and prepare all students for high school, college, career, and life.
---
Please visit our Title I section in the "About Us" tab. We need your feedback regarding our Parent and Family Engagment Plan and our Title I compact. Please send your feedback, ideas, or questions to Mrs. Therrien at therrienk@pcsb.org.
Thank you for your support!
---
Please participate in Oak Grove Middle School's Annual Title I Parent Survey which will be distributed to students in February this school year and is available online from January 20th through February 11th for parents and scholars. The purpose of this survey is to provide the Pinellas County School District's (PCS) Title I Program leadership with valuable feedback from parents of students enrolled at Oak Grove. Your opinion is valued, appreciated, and important to continued school improvement. No individual data will be reported and only summarized data will be presented in the report. In order to complete the online survey, please type the survey link below into your web browser and follow the prompts.
English, Spanish and Vietnamese versions are available online. Interpretation in other languages available upon request.
https://www.surveymonkey.com/r/PCS_TitleI_20-21
Due to a surge in COVID cases in Pinellas County, the Middle School sports season has been suspended until at least February 19th. The delay in the start of Middle School athletics will cause the cancellation of the volleyball season. An update on Middle School Basketball and Track will be posted in February.
---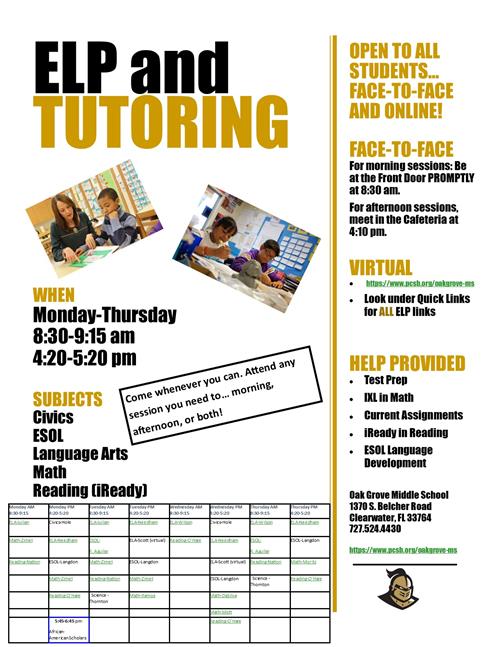 ---
---
OGMS Teacher of the Year Ms. Hole

OGMS Support Staff of the Year Ms. Rosado and Ms. Amezquita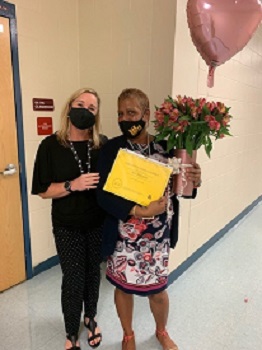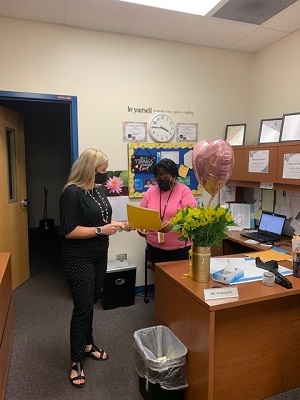 ---