Families: Help High Point Elementary win an ice cream social
and a visit from the PCS Book Bus!
January 27-31 is Literacy Week and to celebrate and encourage families to read together, Pinellas County Schools is launching the Elementary Family Storytime Challenge! It's easy-
Watch this video of Associate Superintendent Ms. Lori Matway launching the challenge https://youtu.be/R0KI3JHoOyc

Use your phone or other recording device to record a 10 second (up to 25 MB) video of their child showing and telling us the title of their favorite read aloud book

Send it by Feb. 10 to Sheila Kane at kanes@pcsb.org

Include your name, your child/children's name, the name of the school(s) your child/children attend and indicate your permission for PCS to use the video
Pinellas County Schools Graduation Rate Ranks at the Top in the State Among the Largest Ten Districts
January 9, 2020 (Largo, Fl.) – Pinellas County Schools is once again celebrating a record-high graduation rate for the 2018-2019 school year. According to the official report just released by the Florida Department of Education, the Pinellas County Schools graduation rate rose to 88.44%, up 2.44 percentage points from last year's record high, and more than 16.5 percentage points since 2013. Thanks to the continued commitment and support of the Pinellas County School Board, the district achieved the highest graduation rate among the state's ten largest districts.
Be Here to Get There!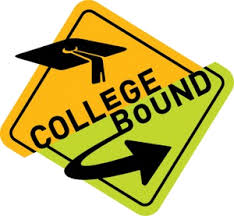 The doors open for breakfast at 8:15

All students are provided with FREE breakfast and lunch. Please take advantage of this wonderful program.
Check out this Video Tutorial for Families pcsb.org/FocusInfo
This video will help families know how to gain access and then navigate through the FOCUS SIS. Log in and see your child's grades and communicate with the staff.


Dress Code for High Point
High Point Elementary is encouraging and expecting students to wear school uniforms.
Students are receiving two uniform tops donated by the High Point PTO, YMCA, and Tech Data.
Our uniform top colors are blue, yellow, and maroon. Uniform bottoms can be khaki or navy.
Additional uniforms can be ordered by contacting Ms. Hickey (727-538-7440) in the front office.