Parents please use the links below for information about Pinellas Park Elementary School:
School Supply List for 2019 - 2020
Summer Programs at Barbara S. Ponce Public Library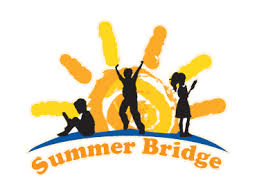 Summer Bridge: June - July 2019
Student Hours: 8:30 AM to 12:30 PM
Office Hours: 7:30 AM to 1:00 PM
Theme Week 1 June 11 - June 13 Ready for Summer!
Dress up in adventure Gear! Wear sunglasses, visors, and hats
Theme Week 2 June 17 - June 20 We love Dr. Seuss!
Dress like your favorite Dr. Seuss book character, wear mis match clothes, crazy socks, or fun hats
Theme Week 3 June 24 - June 2 Superhereos!
Theme Week 4 July 1 - July 4 Stars and Stripes!
Theme Week 5 July 8 - July 11 Shining Bright!
Theme Week 6 July 15 - July 18 Kick off into the school year!
Summer Bridge Trip Mrs Melecio & Ms Kassem Go to The Dali Museum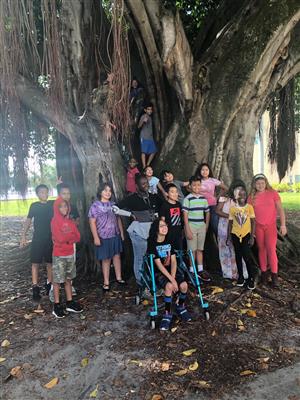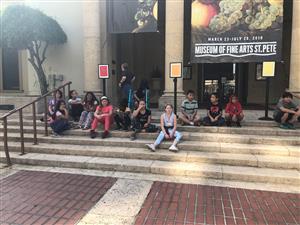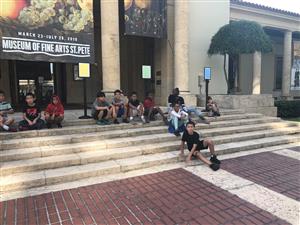 First Grade at the Marine Center from Summer Bridge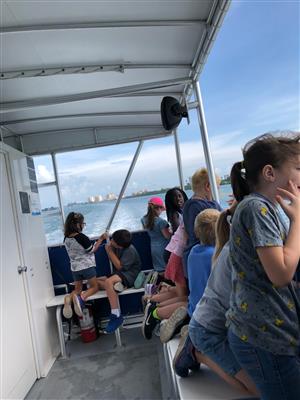 Making new friends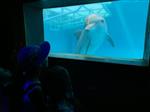 Marine life observations
Pinellas Park Elementary School at Enterpirse Village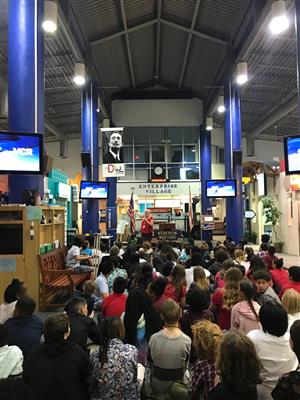 Click here for more Enterprise Village photos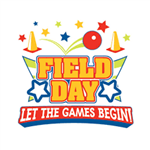 Field Days 2019 makes a Splash!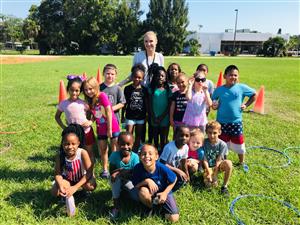 FAQ's about safety procedures at Pinellas Park Elementary
(All procedures are based on State and District requirements)
Q:Can any parent come on campus?
A:Yes.
A:Any parent may access the campus through the front office. They will need to be Badge Passed and escorted to their destination, and escorted back, leaving their sticker badge upon leaving. They will need to sign in and out.

A:If they are level 2 cleared they need to sign in, be Badge Passed and do not need an escort. When they sign in they need to indicate their destination and sign out and leave their sticker badge upon leaving.
Q:What if they are staying to volunteer?
A:If not Level 2 cleared they must always be in the sight of a PCSB employee, and escorted. They need to be Badge Passed, sign in and sign out, leaving their sticker badge upon leaving
A:If level 2 cleared they have to have scheduled times they will be on campus and the location. They will need to be Badge Passed sign in and sign out.
A:Volunteer times need to be limited to a maximum of 2 hours (special occasions and field trips will be taken into account). Staff you will have to assist with this if you have them volunteering with you. You can call to have the L1 (non L2 cleared) to be escorted if you are with your students. Or you may escort them yourself.
Q:What about Pre K parents accessing campus?
A:Pre K parents have to access daily to sign their child in, it is a requirement of their program (federal funding). Pre K parents have ID badges. They will be Badge Passed monthly to ensure their clearance.
Q:What if a parent is a chaperone?
A:They will need to be a registered volunteer. If an L1 volunteer, then sign in and be Badge Passed and stay within the PCSB employee. If L2 cleared, sign in and Badge Passed, may leave sight of the PCSB employee.
Q:Can parents enter the back gate?
A:Not unless they are a Pre K parent with a PRE K ID badge.
Q: Can a parent eat lunch with their child?
A: Yes. Parents will need to sign in, be Badge Passed, L1 will need an escort, L2 will not need to be escorted. Lunch locations are the picnic tables or court yard. Each L1 parent will need to be escorted back (L2 does not need to be) and sign out and leave the Badge Pass in the front office.
We are required to conduct a monthly fire drill and safety drill: weather, active assailant, etc. Due to students' safety the date and time will not be publicized. Each week, prior to, there will be a School Message reminding families of an active assailant drill.
Videos and information regarding the active assailant drills is posted on our website, PCSB website and within various news media sites.
If you continue to have questions, please contact Wendy Bryan, Principal at bryanw@pcsb.org
Pinellas Park Elementary
7520 52nd St. N
Pinellas Park, FL 33781-3044
School Hours: 8:45a.m. - 2:55p.m.
Phone: (727) 547-7888
Fax: (727) 547-7892
Principal: Wendy Bryan

Pinellas Park Elementary

Our Vision:
As a community, we will provide the necessary support to all scholars so that they will succeed and reach the highest level of student achievement.
Our Mission:
All stakeholders will work together in a cooperative partnership, which will enable our scholars to become contributing citizens and lifelong learners. Together we will provide a balanced curriculum that is driven by data and based on individual needs.
Our Motto:
Pinellas Park Elementary Bears are on our way to an A!
Our Values:
Commitment to Children, Families and Community
Respectful and Caring Relationships
Cultural Competence
Integrity
Responsibility
Connectedness