STMath and istation
Students Clever login accounts are now active
Parents please click on this link for directions in Spanish spanish clever
Parents and Families please go to the link provided to review log in information as well as helpful vdieos to access Clever at Home
Please know that you still need to download istation to your home computer before students access the program via Clever sign on. Beyond the Classroom page has istation download information.
Ipad and Tablets for stmath, iStation and Clever adjust settings on a mobile device please read :
PPE Families: the 2017/2018 Parent Survey is due back.
The last date we can accept the surveys is Tuesday December 19th.
Thank you, Gracias, Cam on Ban
To all our families, students, and staff we enjoyed hosting our Family Winter Night Polar Express and Concert! We are so glad you came out to enjoy the night with us!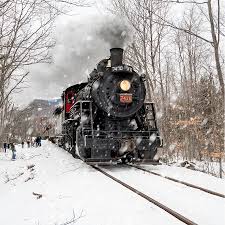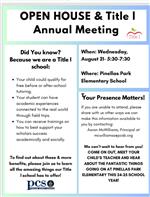 ¡Anunciando el Desafío de invierno 2017 para los grados primarios!
Over the course of winter break, families are encouraged to work with their students in order to keep learning active and relevant. The Winter Holiday Content Challenge is intended to be a support for families and students of Pinellas County Schools wishing to have fun while learning over winter break.
In order to participate in the Winter Holiday Content Challenge, have your student go to the Winter Holiday Content Challenge web page at http://tinyurl.com/znqtcxr.
From this link, your student will be taken to the Office 365 login screen where they need to:
1. Type in their PCS email address (R2.D2@pcsb.org). Remember to use the dot. [You will be automatically directed to another login screen]
2. Again enter in their R2.D2 (this time without the @pcsb.org) and also their password.
3. Click "OK" to access the Holiday Challenge page and activities. Once your child is logged in, have them read, compute, watch, and/or play (depending on the resource presented in each link) the activities which they find most interesting.
Then, have your student complete the Response Form (also available at the Winter Holiday Content Challenge web page) to record how long they have spent working on the learning task and what they learned.
Be sure to have your student fill out a separate Response Form for each learning activity they have completed. Also be sure to check out the ST Math, iStation, and MyOn challenges located in the Prizes tab at left on the Winter Holiday Content Challenge web page.
Happy Winter Break and Happy Learning!
The PCS Elementary Education Team
December 23rd – January 7th
Thank you to all of our Families, Students, and Staff for such a fun Trick or Treat Fall 2017 event! PPE Bears know how to have a good time.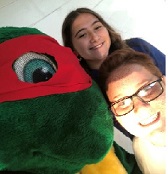 Guess Who???