Parents please use the links below for information about back to school at Pinellas Park Elemetnary:
School Supplies for 2018 - 2019
New Process for School Dismissal

Hello Parents,
As safety is our number one concern, we are working on our dismissal process. We cannot have the walkers mixing with the car riders. Effective August 15th, the following procedures will be in place:
All pre-k and kindergarten car riders and walkers will continue to be dismissed from the kindergarten car circle. Older siblings will join their kindergarten sibling at the kindergarten car circle.
All car riders (grades 1-5) will go to the car circle and be seated by grade level on the benches. Car riders will be called as their car arrives.
All walkers (grades 1-5) will go out the sidewalk by the bike rack with a teacher. Teachers will supervise the students until parent walks up to get them. If parent has given permission for student to walk all the way home or to the library, they will be released. ALL other walkers will remain with teachers until the parent walks up to get them.
Therefore, we need to be sure teachers know who is a walker and who is a car rider. A student is a car rider if the parent stays in the car circle. The student is a walker if the parent walks up to get the student.
Thank you for your understanding as we work together for the safety of all children.

Pinellas Park Elementary

Our Vision:
As a community, we will provide the necessary support to all scholars so that they will succeed and reach the highest level of student achievement.
Our Mission:
All stakeholders will work together in a cooperative partnership, which will enable our scholars to become contributing citizens and lifelong learners. Together we will provide a balanced curriculum that is driven by data and based on individual needs.
Our Motto:
Pinellas Park Elementary Bears are on our way to an A!
Our Values:
Commitment to Children, Families and Community
Respectful and Caring Relationships
Cultural Competence
Integrity
Responsibility
Connectedness
August 2018
Dear Pinellas Park Elementary Families,
Welcome to the 2018-2019 school year! I am privileged to have the opportunity to be your principal and I feel honored to work with our highly qualified and dedicated staff, our wonderful scholars, and our supportive parents and community. I am confident that our entire staff is energized and deeply committed to making a positive difference in the lives of our scholars. We will accomplish this by setting high expectations for all scholars and providing supportive system to assure they are met. By addressing school culture, setting high standards for teacher performance, increasing academic expectations for all scholars and engaging the community, we will reach our goal for all scholars to succeed and reach the highest level of achievement.
Our dedicated teachers have attended many summer professional development trainings and are prepared to implement many new strategies to differentiate the instruction for all of our scholars' needs. With Florida Standards to guide us, our goals this year include higher levels of thinking and learning and higher levels of engagement. If you have any questions about teaching and learning, please do not hesitate to contact your child's teacher. We value the home-school connection and encourage you to be active in our school. Please consider volunteering at Pinellas Park Elementary as we work together to reach 100% scholar success.
It takes a team to help all scholars reach their maximum potential. I am confident that this will be an outstanding school year and look forward to working with all of you to provide academic excellence for all scholars. Working together, Pinellas Park Bears will be on our way to an A!
Warm Regards,
Wendy Bryan
Lead Learner-Principal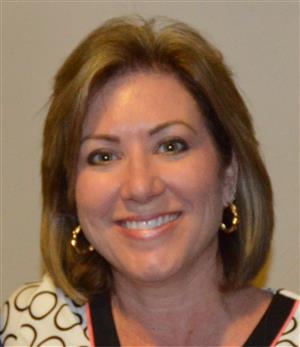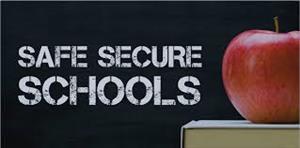 Dear Pinellas Park Elementary Families,
As a result of the Marjory Stoneham Douglas High School Public Safety Act a number of safety measures have been put into place in Pinellas County Schools which will result in changes to the daily operations at Pinellas Park. All staff participated in safety training this week. Joining our staff will be Officer Paris, our School Resource Officer.
All visitors will be cleared to enter the secure area of the school through Badge Pass. Visitors who do not have a JLA level 2 clearance will need to be escorted by school personnel at all times while on campus. Those volunteers with JLA level 2 clearance will be granted access to campus only on school scheduled volunteer times.
At Pinellas Park Elementary this will change from our previous volunteer visitor process. We will have a new process for lunch visitors. Parents will be limited to lunch only on Fridays, your own child, and only to the courtyard and picnic tables. You will not have access to the cafeteria, unless escorted by a staff member to purchase lunch. We will be unable to accommodate rainy Fridays. I know this might not accommodate everyone's schedules but at this time it will be our process. We will review the process at PTA/SAC later in the year.
When you have a scheduled meeting or parent conference, you will be escorted to and from the office by the staff member or teacher.
Parents will be allowed to walk their child to class the first three days of school, August 13-15th. Beginning August 16th parents must drop their child off at the front car line gates. We will have staff members and safety patrols to assist with your child getting to their destination.
Please feel free to visit the district's safety website for further information regarding school safety…www.pcsb.org/safety.
Dismissal procedures will remain the same. There is no access to the bus circle at arrival or dismissal time. Car riders will be picked up in the car line. Parents may pick up walkers at the car circle or at number one down by the stop sign. We respectfully request you do not access the front car line sidewalk to pick up your child. This is a safety concern as we try to get students to their destination. There are multiple adults with radios that can assist you with retrieving your child.
We hope to see you Wednesday, September 12th for our Title I Annual meeting and Open House. Pre-K and Kindergarten start at 5:30. Grades 1-5 begins at 6:30 pm.
As always, please feel free to contact me at bryanw@pcsb.org or 727-547-7888.
Thank you for understanding that your child's safety is our top priority.
Wendy Bryan, Principal Jack Paris, School Resource Officer
Celebrating the first Day of School at Pinellas Park Elementary School