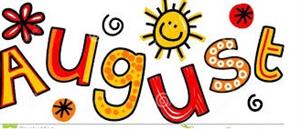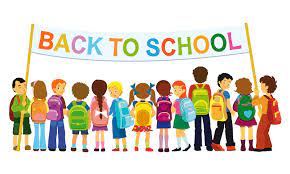 School Supply List for 2019 - 2020
Important Bear Facts 2019-2020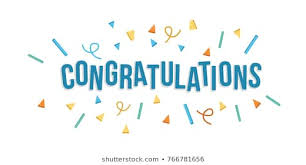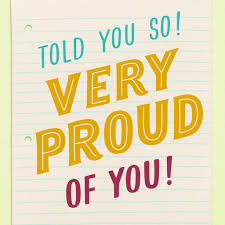 What Does a Teacher do for Summer?
Drum Roll please!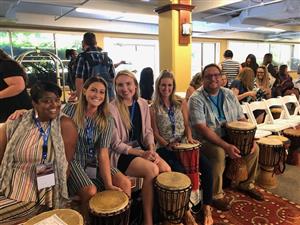 PPE Teachers Enjoy Summer Training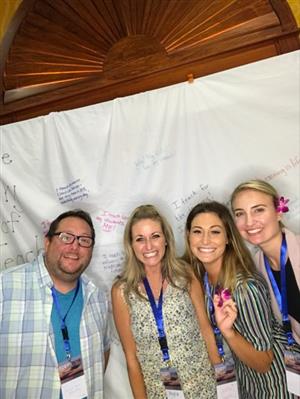 FAQ's about safety procedures at Pinellas Park Elementary
(All procedures are based on State and District requirements)
August 2019
Dear Pinellas Park Elementary Families,
As a result of the Marjory Stoneham Douglas High School Public Safety Act a number of safety measures have been put into place in Pinellas County Schools which will result in changes to the daily operations at Pinellas Park. All staff have participated in safety training. Returning to our staff will be School Safety Officer, Jason Schmachtenberger.
All visitors will be cleared to enter the secure area of the school through the front office. Visitors who do not have a Level 2 clearance will need to be escorted by school personnel at all times while on campus. Those volunteers with Level 2 clearance will be granted access to campus only on school scheduled volunteer times.
At Pinellas Park Elementary this will change from our previous volunteer visitor process. We will have a new process for lunch visitors. Parents are invited to lunch on Fridays, your own child, and only to the courtyard and picnic tables. You will not have access to the cafeteria, unless escorted by a staff member to purchase lunch. When you have a scheduled meeting or parent conference, you will be escorted to and from the office by the staff member or teacher.
Parents will be allowed to walk their child to class the first three days of school, August 14-16th. Beginning August 19th parents must drop their child off at the car line gates. We will have staff members and safety patrols to assist with your child getting to their destination.
Please feel free to visit the district's safety website for further information regarding school safety…www.pcsb.org/safety.
Dismissal procedures will remain the same. There is no access to the front bus circle at arrival or dismissal time. Car riders will be picked up in the car line. Parents may pick up walkers at the walkers' gate, located by the bike rack. We respectfully request you do not access the front car line sidewalk to pick up your child. This is a safety concern as we try to get students to their destination. There are multiple adults with radios that can assist you with retrieving your child.
We hope to see you Thursday, September 5th for our Title I Annual meeting and Open House. Pre-K and Kindergarten start at 5:00. Grades 1-5 begins at 6:00 pm.
As always, please feel free to contact me at 727-547-7888.
Thank you for understanding that your child's safety is our top priority.
Pinellas Park Elementary
7520 52nd St. N
Pinellas Park, FL 33781-3044
School Hours: 8:45a.m. - 2:55p.m.
Phone: (727) 547-7888
Fax: (727) 547-7892
Principal: Lori Frodine
Pinellas Park Elementary Vision:
As a community, we will provide the necessary support to all scholars so that they will succeed and reach the highest level of student achievement.
Pinellas Park Elementary Mission:
All stakeholders will work together in a cooperative partnership, which will enable our scholars to become contributing citizens and lifelong learners. Together we will provide a balanced curriculum that is driven by data and based on individual needs.
Pinellas Park Elementary Motto:
Pinellas Park Elementary Bears are on our way to an A!
Pinellas Park Elementary Values:
Commitment to Children, Families and Community, Respectful and Caring Relationships, Cultural Competence, Integrity, Responsibility, Connectedness