Welcome to the web home of Dunedin High School, located in the heart of picturesque Dunedin, Florida and home to the Mighty Falcons and the DHS Scottish Highlander Band, the Best Band in the Land! Dunedin High School is also home to two academies, a fundamental school-within-a-school, a thriving JROTC program, numerous academic and athletic offerings, and many other programs that are designed to meet student needs.
Watch our FABULOUS VIDEO about all that Dunedin High School has to offer!
AND, click here to download a two-page brochure about DHS
---
Schedule your senior pictures now!!!
---
School Physicals July 18th in the school gym from 4-8. Cost is $15, which goes to your team or club.
---
Parking Tag and School Lockers
Please click on the attached forms to purchase your parking tag and lock/locker for the 2019-2020 school year.
August 5th and 6th - Juniors and Seniors 8:30 - 11:30 and 1:00 - 2:00
August 7th - Sophomores 8:30 - 11:30
August 8th - Freshmen 8:30 - 11:30
If you will be driving to school, you MUST PRINT and SIGN BOTH forms below!!!
Student Parking Regulation Form
---
Yearbook Palooza Training - Orlando, FL July 15th - 17th
---
Freshman Orientation is Monday, August 12th.
Freshman Orientation Information
---
Click here to see what it takes to earn the AVID pin!!!
---
Please join Mr. Locascio in congratulating two of our Fine Art Falcons who were recognized last night in the visual arts category of the St. Pete Mayor's Youth Showcase of Achievement held at the Mahaffey Theater. Amanda Nachman (11th grade) took 1st place and received a $300 scholarship and a mini iPad. Rezielle Natnat (12th grade) was a runner up and received a $100 scholarship. Both students submitted a portfolio of their work, plus a nomination letter, which Mr. Locascio provided. There were only three prizes awarded in the HS visual arts category and two of them were received by DHS students.
---
Earn your AP Capstone Diploma at DHS
AP Capstone helps students develop key skills that they will use over and over in college: conducting research and communicating their results."
—STU SCHMILL, DEAN OF ADMISSIONS AND STUDENT FINANCIAL SERVICES, MASSACHUSETTS INSTITUTE OF TECHNOLOGY (MIT)
Learn more about the program at the links below:
https://apcentral.collegeboard.org/courses/ap-capstone/toolkit?SFMC_cid=EM102851-&rid=29413292
https://apcentral.collegeboard.org/pdf/ap-capstone-student-brochure.pdf?course=ap-capstone-diploma-program
---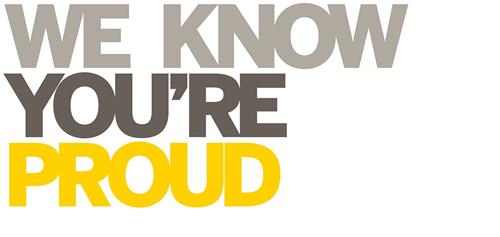 Blood, sweat and tears.
Laughs, jokes and successes.
It's all preserved in the yearbook.
Order your yearbook today at https://www.yearbookordercenter.com/index.cfm/job/540.
---
Homework Helpline - 727-547-7223
The Homework Helpline offers free homework help for students in grades 1 through 12. The Helpline is staffed by Pinellas County Schools teachers who are certified in math, science, language arts, and social studies. Helpline teachers have access to textbooks that are used in the district and can assist students with homework in most subjects. Homework help is available from 5 - 8 p.m. Monday through Thursday, on all school days except when there is no school the following day.
---
Students can now reset their passwords in Focus. Click here for directions
---
School Safety Video
Active School Shooter Safety Video
---
Click Here for the Pinellas County Schools Bullying Reporting System