Welcome to the web home of Dunedin High School, located in the heart of picturesque Dunedin, Florida and home to the Mighty Falcons and the DHS Scottish Highlander Band, the Best Band in the Land! Dunedin High School is also home to two academies, a fundamental school-within-a-school, a thriving JROTC program, numerous academic and athletic offerings, and many other programs that are designed to meet student needs.
Watch our FABULOUS VIDEO about all that Dunedin High School has to offer!
AND, click here to download a two-page brochure about DHS
---
Introducing Dunedin High School's
Class of 2017
Valedictorian and Salutatorian:
Carly Jensen (Valedictorian) and Madison McCraney (Salutatorian)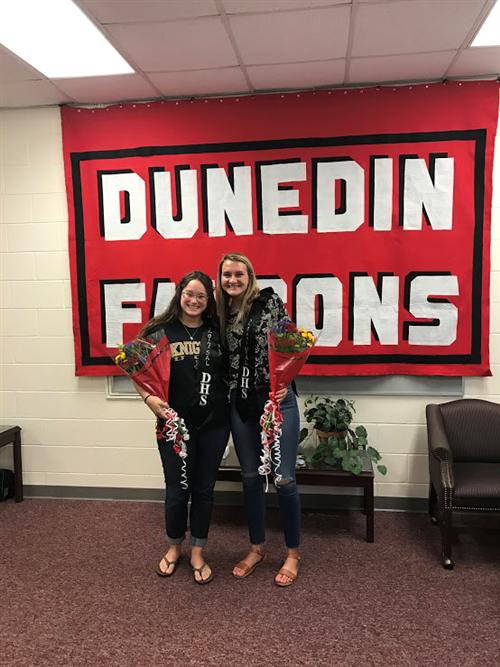 ---
Dunedin High School Present's
2017 Turnaround Student Award Winner
Anthony Ciaramello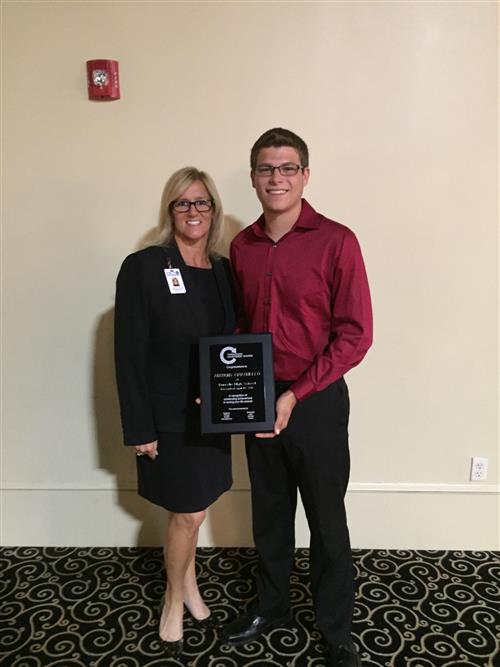 ---
Senior Class Information
Please click link below to access information on Senior Class events and walking fees
Click Here for Senior Class Information
---
Summer Bridge

Summer Bridge will run from June 6th-July 13th from 8-12 (breakfast available, transportation not provided) the link to register is:
If a student failed a core academic class, they are required to attend in order to recover course credit core courses in the areas of English, Math, Social Studies and Science
Summer Bridge is also providing a jumpstart for Algebra 1 for incoming 9th graders and an Algebra I EOC Bootcamp for students currently enrolled in Algebra at Dunedin High School and did not pass the ALG I EOC.
We are also offering a SAT/Kahn academy for SAT prep for all 2017-18 Juniors and Seniors.
Learn more about the 2017 Summer Bridge course offerings below:
Pinellas County Summer Bridge Website
---
Take Our Daughter or Sons to Work Day

This annual event, which will be celebrated nationally on Thursday, April 27, will not take place within the Pinellas County School District due to the administration of the Florida Standards Assessments.
However, we do provide a very flexible means for you and your child/children to take part in this day when it does not conflict with the state of Florida testing window. You can request suitable times and days for you and your child/children to participate in such a day as long as it does not conflict with already scheduled activities at the school and gaining prior approval of all parties concerned.
If the child/children are not scheduled for testing and a parent wants to take them out of school on April 27th to participate in the Take Your Son/Daughter to Work Day at their workplace, then such an absence would be an excused absence. Please work through the principal(s) of the school(s) of your child/children to arrange a Take Your Child to Work Day.
---
Dunedin High School Presents
Brigadoon