Welcome to the web home of Dunedin High School, located in the heart of picturesque Dunedin, Florida and home to the Mighty Falcons and the DHS Scottish Highlander Band, the Best Band in the Land! Dunedin High School is also home to two academies, a fundamental school-within-a-school, a thriving JROTC program, numerous academic and athletic offerings, and many other programs that are designed to meet student needs.
Watch our FABULOUS VIDEO about all that Dunedin High School has to offer!
AND, click here to download a two-page brochure about DHS
---
Parents - Pinellas County Schools Wants to Hear From You!!
The Pinellas County School District is reaching out to parents to find ways to improve our schools. Click here to find out how!
El Distrito Escolar del Condado de Pinellas está contactando a los padres para encontrar maneras de mejorar nuestras escuelas. ¡Haz click aquí para descubrir como!
---
Dunedin High School Student Shadowing Experience:
What an exciting time for you and your student! Dunedin High School offers students multiple opportunities to expand their academic opportunities and high school experiences through our Fundamental, Business Arts and Technology, Architectural Design, Construction Technology, and Robotics Programs. Our student shadowing program gives students the opportunity to learn more about our programs as well as experience daily life at DHS by joining a student through a portion of their day.
We offer shadowing opportunities on Tuesdays and Thursdays beginning November 15th through January 17th. Each experience begins at 7:30 am in our front office, and will conclude at 9:55 am. Parents are responsible for providing transportation to and from Dunedin High School. Also, we invite parents to accompany their students in the morning to the front office to meet with staff, introduce the host student, discuss the morning's agenda, and answer any questions. Thank you for your interest in Dunedin High School.
To schedule a shadowing experience, please call Theresa McCoige at 727-469-4100 extension 2059, or email at McCoiget@pcsb.org.
---
Come see our Theater, Chorus, FAlconnaires, Guitar and Athletes perform in I'll Be Home For Christmas, December 6th and 7th. You won't be disappointed! Tickets are $10 for Adults and $5 for students/seniors/veterans.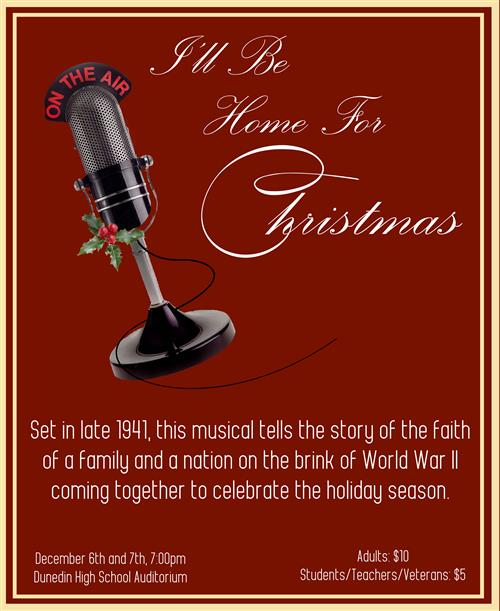 ---
Please join Mr. Gulino in congratulating Amanda Nachman (11th grade) and Mykayla Smith (12th grade) who each received a top award of honorable mention at last Saturday's Word & Image art exhibit opening at the Morean Art Center in downtown St. Pete. There are 66 art pieces in this year's show and only 14 students received top awards. It's great to see our Fine Art Falcons recognized so prominently. Their amazing artworks and writing are displayed below -
Amanda Nachman – Doorways
Mykayla Smith – Biracial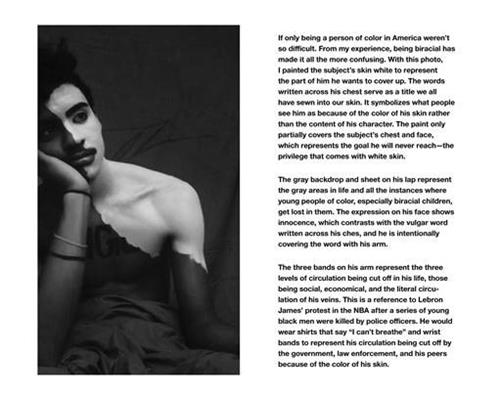 ---
Order your yearbook today at https://www.yearbookordercenter.com/index.cfm/job/540.
---
Homework Helpline - 727-547-7223
The Homework Helpline offers free homework help for students in grades 1 through 12. The Helpline is staffed by Pinellas County Schools teachers who are certified in math, science, language arts, and social studies. Helpline teachers have access to textbooks that are used in the district and can assist students with homework in most subjects. Homework help is available from 5 - 8 p.m. Monday through Thursday, on all school days except when there is no school the following day.
---
Students can now reset their passwords in Focus. Click here for directions
---
School Safety Video
Active School Shooter Safety Video
---
Click Here for the Pinellas County Schools Bullying Reporting System