Welcome to the web home of Dunedin High School, located in the heart of picturesque Dunedin, Florida and home to the Mighty Falcons and the DHS Scottish Highlander Band, the Best Band in the Land! Dunedin High School is also home to two academies, a fundamental school-within-a-school, a thriving JROTC program, numerous academic and athletic offerings, and many other programs that are designed to meet student needs.
Watch our FABULOUS VIDEO about all that Dunedin High School has to offer!
---
AP Testing May 11th - 22nd. More information to follow.
---
Please find attached the flyer the free STEAM summer virtual ZOOM camp for students offered by SPC. While the camp is open to students who are currently enrolled in grades 8 – 11, students who are current 11th graders will have the opportunity to earn 3 college credits in SLS 1301 Career and Life Planning.
At this camp, Students have the opportunity to:
· Explore careers virtually
· Earn college credit (11th grade students only - 2021 seniors)
· Strengthen skills essential to success in college
o Creative and critical thinking skills
o Life and time management techniques
o Study and test-taking strategies
o Effective interpersonal communication skills
Click here to see the flyer!!!
---
Below is the recommended school schedule during the Digital Learning period:
SCHEDULES - MONDAYS THRU THURSDAYS

FRIDAY

Morning:

9:00-11:30AM

PERIOD 1: 9-9:30AM

PERIOD 2: 9:30-10:00AM

PERIOD 3: 10:00-10:30AM PERIOD 4: 10:30-11:00AM

ALL teachers then are active and online from 8:30 - 11:30AM for any student who needs help in the AM

AD HOC OPEN OFFICE

HOURS for ALL teachers to answer student

questions/chat with

students who sign in for help.

Afternoon

1:00-3:30PM

PERIOD 5: 1-1:30PM

PERIOD 6: 1:30-2PM

PERIOD 7: 2-2:30PM

Team/Admin-Time: 2:30-3:30PM

ALL teachers then are active and online from 2:30- 3:30PM (for 7 period schools) for any student who needs help in the PM
---
Computer/iPad Checkout Information
At this point, you can no longer pick up a device at school. The following distribution centers wil be open on Friday, March 27th, and Monday, March 30th from 8-10 am or 2 - 4 pm:
Ozona Service Center 525 Pennsylvania Avenue Palm Harbor 34683
Coachman Service Center 2235 NE Coachman Road Clearwater 33765
District Administration Building 301 4th Street SW Largo 33770
Meadowlawn Service Center 5900 16th Street North St. Petersburg 33703
Title I Office 2499 25th Street South St. Petersburg 33712
---
Click here for answers to some frequently asked questions
Click here for hot spot and Internet information

---
On March 3rd, our juniors and seniors participated in aa job fair for internships offered as part of out Summer Career Awareness Program. Click here to see a video about the day. DHS student Luis Dothe and Assistant Principal Chris Settle are both featured in the video.
---
On Saturday, February 29th, our NJROTC cadets volunteered to help with the Achieva Credit Union Shredfest. 1,400 vehicles stopped by and 48,145 pounds of paper were shredded. Donations for local school grants in the amount of $2,306.62 was collected by the Achieva Foundation. The City of Dunedin will be honoring our cadets for their participation at one of the City Commission meetings.
---
On Feb. 11th, Amanda Nachman will be honored at the Dali Museum's Student Surreal Show with an Award of Merit, which is one of just 12 awards given for this exhibition!
---
Tuesday, February 11th, our AP Seminar students presented their 8-10 minute Team Multimedia Presentations (TMP). This is one portion of their AP Seminar exam. Students presented their findings and proposed solutions in an argumentative presentation that is based on an area of inquiry they selected. Additionally, the presentations are filmed, and students must answer oral defense questions about their research and collaborative process. In April, students are required to write an individual argument and to present their findings that are connected to the 2020 stimulus sources as the next portion of the AP Seminar exam.
---
Please join us in congratulating the following students for their HUGE success in the 2020 Skills USA Leadership and Skills Competition held Thursday, Feb. 6 at Marchman Technical College and PHCC.
The WINNERS/MEDALISTS are:
Architecture CAD:
1st place – Alpha Lecard
2nd place – Dylan Martin
Carpentry:
1st place – Hunter McRorey
Cosmetology Mens Haircutting
1st place – Ezra Parker
3rd place – Aylen Perez
Cosmetology haircutting/updos
1st place – Sydnee Main
Cosmetology Esthetics
1st place - Kelly Halstead/Corey Halstead
2nd place – Amy Readey/Cedaizha Jackson
Cosmetology Nail Care
1st place - Araceli Lopez/Ashley Nicajevski
2nd place – Lizzy Sarnago/Talaiya Perry
These competitors will now all advance to the State Final Contests held in Pensacola, April 19 – 21. Best of luck to them all, GOOOO FALCONS!!!!!!!!!!!!!
And thank you Mr. Awe and Mrs. White for taking their students to a higher level and much success.
---
CLICK HERE FOR THE GAMES OF THE WEEK!!
---
Click here to see what it takes to earn the AVID pin!!!
---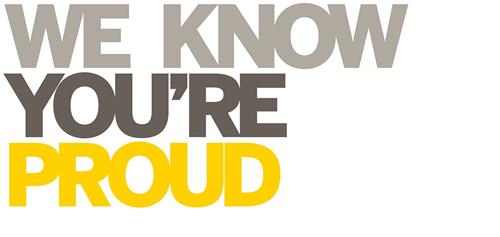 Blood, sweat and tears.
Laughs, jokes and successes.
It's all preserved in the yearbook.
Order your yearbook today at https://www.yearbookordercenter.com/index.cfm/job/540.
---
Homework Helpline - 727-547-7223
The Homework Helpline offers free homework help for students in grades 1 through 12. The Helpline is staffed by Pinellas County Schools teachers who are certified in math, science, language arts, and social studies. Helpline teachers have access to textbooks that are used in the district and can assist students with homework in most subjects. Homework help is available from 5 - 8 p.m. Monday through Thursday, on all school days except when there is no school the following day.
---
Students can now reset their passwords in Focus. Click here for directions
---
School Safety Video
Active School Shooter Safety Video
---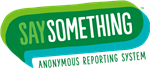 Click here to report bullying or safety concerns!!!