Return to Headlines
Spartans get in the giving spirit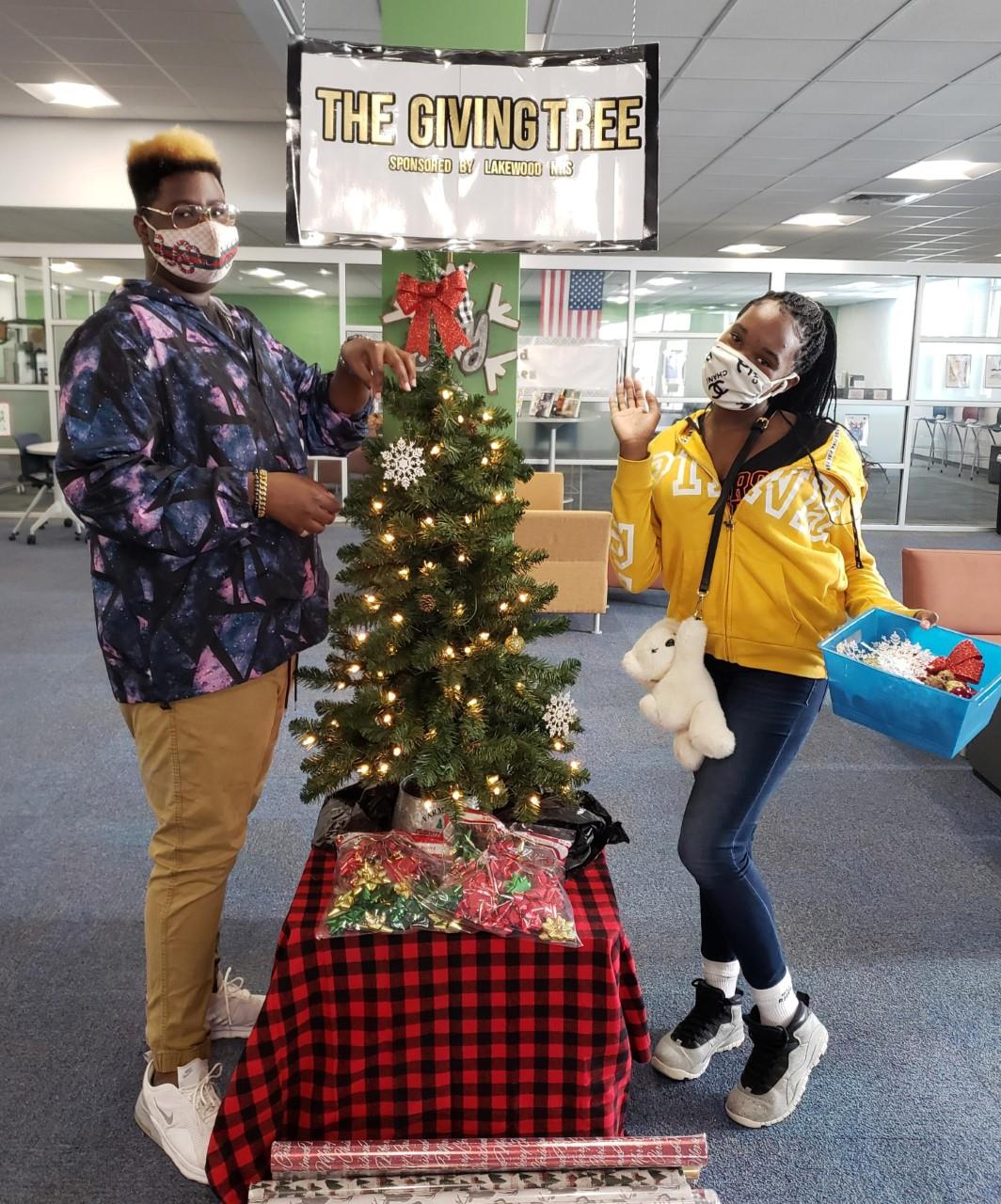 By ROHEY BARROW
SNN Staff Writer
This time of the year has always been known as a time of giving, and Lakewood's National Honor Society (NHS) settled into the season by starting a giving tree for the first time. Librarian and NHS sponsor Heather Robinson got the ideas from a high school in another state that has a similar tradition.
"I thought it would be fun for us to do as well, especially knowing that there are so many kids in our community that need something," Robinson said.
The giving tree is a partnership between the school's NHS and Lakewood Elementary. Anyone can pull a tag from the tree, but it's mainly meant for faculty and members of the community. The tag includes a child's name, gender, age and gift ideas; the four gift ideas on the card are: something they want, something they need, something to wear and something to read. After purchasing, the gift should be dropped off – unwrapped and in a bag with the tag attached - at the media center no later than Dec. 9.
All the tags on the tree were taken by Nov. 20, according to Robinson.
Several Elementary schools were contacted for this project, but Lakewood was the only one that responded. The social worker there gathered 25 students to give applications, to and 11 of them were returned.
Principal's secretary Jasanne Reese has already played her part by buying wrapping paper and bows for the gifts.
"I look for projects around this time of the year to give back, so this was just perfect," Reese said.
After all the gifts are dropped off, NHS students will wrap and deliver them to Lakewood Elementary on Dec. 16 so they can be distributed to the right students.
"We really want to make sure their parents receive their gifts in time for the winter holiday," Robinson said.
NHS president Erin Singh said she thinks this should be the start of a yearly tradition at Lakewood, because it helps people.
"I think it's a really good thing, because we're going to be helping these kids and their families," she said.