Return to Headlines
Support from the sidelines
3/13/20
There are certain athletes who everyone knows, the ones reporters always crowd around, the ones who make the big plays. But what about the others guys, the benchwarmers, the players who put in the hard work and effort, but don't get on the field or the court as much? Those people play a role, too, just like the stars. SNN decided to give them a little bit of the spotlight.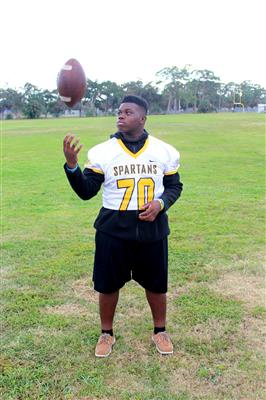 JABRIEL JACKSON| SNN

Isaiah Cooper
Sophomore football player Isaiah Cooper is a hard worker and determined athlete. Despite his hard work, he finds himself sitting on the bench most of the time.
"It sucks to be on the bench, because you see things that can be fixed but can't do anything about it," he said.
Cooper played about eight games last fall. He said he thinks it's fair because there are guys ahead of him, upperclassmen, who have been on the team and put in the work and therefore get more playing time.
"I know it's not easy for coaches to choose their starting lineup, but (coach Cory Moore) still has to make choices," Cooper said.
Cooper said he brings hard work and a good mindset to the team. Even though he doesn't play much, it's still worth being on the group and it motivates him. "I think my chances (to play) are higher next year because I'm going to work hard, and spots are opening up," he said.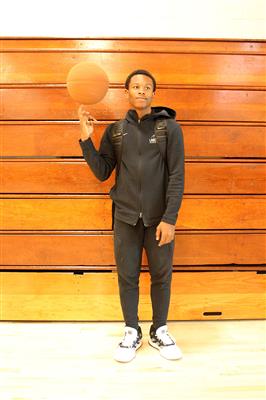 NICHOLAS MADOLE | SNN
Jalil Cabbil
Sophomore basketball player Jalil Cabbil made it on the varsity boys' basketball team, but he wants to contribute, not just be on the team.
Cabbil says sitting on the bench isn't such a good feeling because as an athlete he questions himself about what kind of effort and work he's putting in.
"The amount of playing time I get is unfair because I work hard in practice and coach tells us if you work hard, you'll play," Cabbil said.
Being an underclassmen, Cabbil is very confident in his game and isn't settling for anything less than great. He knows he'll be a starter soon and will contribute to the team.
"Yes, not playing as much is worth staying on the team because I know I'll be a starter and will have a great senior season," Cabbil said.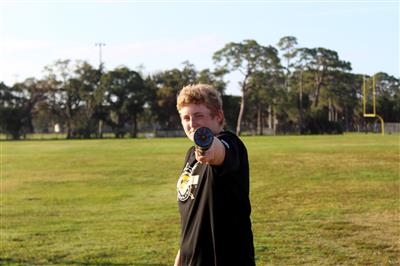 TREVAUGHN CURRINGTON | SNN
Jonathan Whelan

Freshman baseball player Jonathan Whelan said he thinks sitting on the bench is boring because you want to compete and contribute to the team as well, but he can contribute by rooting on the team.
Although it's boring to sit on the bench he's only a freshman and he knows he's going to have a better chance to play next year because spots are opening, and he'll be even better and more prepared.
"Not playing is worth staying on the team because coach will see you're determined," Whelan said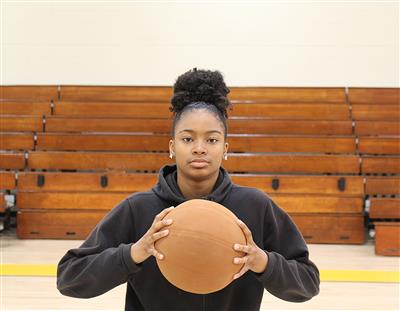 OTEMAN DELANCY | SNN
Gabby Goodleigh

Freshman basketball player Gabby Goodleigh is a hard-working player who seems to find herself on the bench. "Sometimes I don't get the playing time I deserve, but it's a learning experience," Goodleigh said.
Goodleigh's playing time can depend on a few things, her effort and work in practice or if the starters aren't doing their job. She thinks it's fair because everyone must work to get what they want.
Goodleigh said she can put up shots and rebounds and can play defense. Her chances of playing next year are high she says because she's getting better daily and is learning the plays. "Yes, its worth being on the team because I'll play if I work harder," Goodleigh said.
-By SNN Staff Writer KA'WON REEDY