Return to Headlines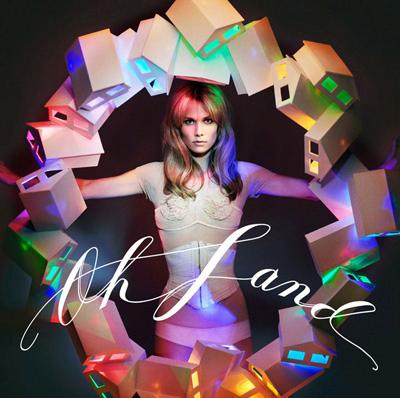 Here is a playlist sure to heat up your summer.
By DEONNA MIMS
SNN Staff Writer
The sun is out and the quest for hot music has returned. With spring break behind us and summer quickly approaching, I say it's time you break out the pen and paper and cre­ate your blazing hot playlist for summer 2k11. Well, SNN is here for you with a playlist that you are sure to keep from the beginning of summer to the end.
We all know songs by artists such as Nicki Minaj, Wiz Khalifa and the Black Eyed Peas. But now it's time to recognize the underground artists who are making big names for themselves with tours overseas and secret - almost hard to find - mix tapes.
MTV recently featured indie artists from around the world for Indie Music Month, and I will fill you in on each group.
First up is indie rapper Theophilus London, who is quietly storming our neighbors across the pond with his newest released CD Love Holiday, which features Flying Overseas and Girls, Girls, $ – but the U. S. resident and the Brooklyn-native claims the throne for his borough with his simple retro beats, throwback sense of style and mannerisms.
New up-and-coming artist Oh Land (singer Nanna Oland Fabricius) is making her way to success with electric and soulful sounds on the airways and was one of MTV's artists of the week. Her self-titled CD was released in March and, with her unique voice and electronic-inspired pop songs, it's hard to imagine anyone overlooking Oh Land's music or confus­ing her with a one-hit wonder.
Although the group 3D Friends is considered old news, it made its official comeback when one of its songs was featured on MTV's version of the originally-British show Skins as the theme song. A part of the "chill wave" music revolution, its debut al­bum Lina Magic, released in November 2010, was the poster child of "chill." With soft piano sounds and catchy-repetitive lyrics, this group is a definite listen on calm evenings.
Caution! For those of you who do not have a good sound system this artist may not be the best choice for beloved cars. Bay area rapper Wallpaper, brings back the 1980s and 1990s electronic beats and heavy bass action with his MTV hit song #stupidfacedd. Following in the steps of artists such as Too Short and E-40, Wallpaper is in it to win it, and bringing his unique style of music to his hometown. His debut album Doodoo Face, was released in September 2009.