Return to Headlines
2/4/20
The last film in the main Star Wars series came out and was met with mixed reviews. Find out some of the opinions of some Star Wars fans from LHS, and whether they think 'The Rise of Skywalker' rose to expectations.
________________________________________________________________________________________________________________________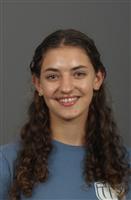 BY MAYA RISH
SNN Staff Writer
There has been a lot of talk about Star Wars: The Rise of Skywalker. Most people I've talked to decided it was underwhelming and were dissatisfied by the ending. But I have an unpopular opinion. I didn't hate the movie. I think there were a lot of high expectations for the end of the saga, but sometimes that's what you get with expectations, disappointment.
Star Wars is a huge franchise, so there are thousands of people to satisfy. Rise of Skywalker had a lot to wrap up. It was about more than the last two movies. It was an ending of an entire series - a lifetime of movies and storytelling. Not only did they need to include the storyline of the last few movies, but also incorporate the other eight movies that came before it. It had to make the old Star Wars fans feel nostalgic, but also give the newer fans something to hold onto.
I'll admit, the movie had some flaws. There was too much effort to tie up those loose ends, resulting in a longer than needed movie, with a lot of jumping around. But it had a lot on its to-do list, and pleasing such a large fandom isn't possible with something like this. Because of the mass of characters and storylines, giving every character a full arc took too much time within two hours.
But we got what we wanted, a satisfying conclusion to the culmination of Star Wars movies. And in the end, it's entertainment – a role that the movie definitely stepped into, and one of the things director JJ Abrams is known for. The movie included sentimental characters like General Lando Calrissian (Billy Dee Williams), a smuggler friend of Han Solo who helped in the fight against the empire and Princess Leia (Carrie Fisher), as she commanded the rebel armies to the finish.
When Poe's message went out asking for assistance and Lando arrived with a fleet of ships, it felt like when the resistance destroyed the Death Star in A New Hope. The final battle incorporated all the right things. I won't give it away, butit was a crowd pleaser, or that's what it was intended to be.
Not everyone can love a movie, but it was a movie meant to please.
It premiered on Dec. 20, 2019. The main cast included Rey (Daisy Ridley), Finn (John Boyega), Poe Dameron (Oscar Isaac), and Kylo Ren/ Ben Solo (Adam Driver). The run time for the movie is two hours and 22 minutes, making it the second longest Star Wars movie behind The Last Jedi. The Rotten tomatoes rating is currently at a tomatometer of 53%, and an audience score of 86%. The IMDB rating is at 6.9/10, and the Metacrirtic score is at 54 with mostly mixed and positive reviews.
________________________________________________________________________________________________________________________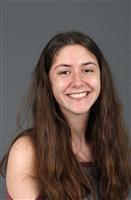 By EMMA COLLINS
SNN Staff Writer
As a Star Wars fan, I think Star Wars: The Rise of Skywalker was a very unsatisfying movie. The character development was sloppy and not as good as the other Stars Wars movies. I think the director, JJ Abrams, was trying too hard to meet fans' expectations and forgot to tell a good story.
The movie centers on Rey (Daisy Ridley), Poe Dameron (Oscar Isaac), Finn (John Boyega) and Kylo Ren (Adam Driver). Throughout the movie, Rey and the resistance must figure out the location of Palpatine and how to defeat him, while Kylo is trying to get Rey to turn to the dark side and kill Palpatine and rule the galaxy together.
As I was watching the movie, I felt like the pace was too fast, and didn't let anything sink in. Abrams and writer Chris Terrio didn't bother with storytelling or character development. For example, when the character Jannah (Naomi Ackie) is first introduced with her gang of ex-stormtroopers, it is never fully explained why they defected from the First Order.
Not only was there not a good storyline to begin with, there were too many plot holes. For example, it was confusing when they brought Palpatine back from the dead and didn't explain how Rey was his granddaughter. It was ridiculous to bring back someone who died in Return of the Jedi and then make them a villain without explaining. bill
I also didn't quite understand Kylo's and Rey's relationship. In the first two movies they are mortal enemies trying to kill each other and then, in The Rise of Skywalker, they're saving and kissing each other. It doesn't make any sense to me.
I didn't understand why she had to bury Luke's and Leia's lightsaber only to have a completely different one appear. Why bury the lightsabers that were special to someone you loved instead of using it in honor of them? It would have been a better ending if she used one of theirs because she considers herself a Skywalker so why not use one of the Skywalkers' lightsabers?
Although the movie doesn't have the greatest storyline or character development, there were some good moments. Lando, a character who first appears in The Empire Strikes Back in 1980, comes back and brings people from around the galaxy to help Poe Dameron and the resistance. Another good moment in the movie is when Rey, Poe and Finn are reunited near the end.
Star Wars: The Rise of Skywalker premiered on Dec. 20, 2019. The movie run time is two hours and 22 minutes and is the longest Star Wars movie out of the entire saga. The Rotten Tomatoes rating is 53% with an audience score of 86%.
I wouldn't say Stars Wars: The Rise of Skywalker was a complete fail. I think fans - myself included - were disappointed that they didn't see the magic in the storytelling that was presented in the other Star Wars movies. I give this movie a solid 5 out of 10.