Car wash to raise money for prom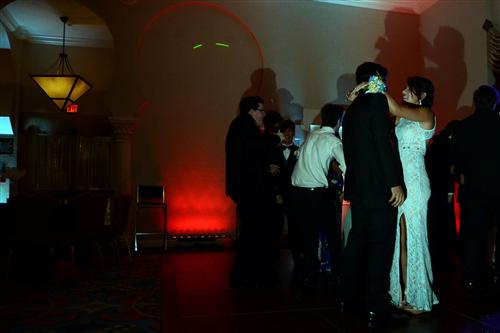 (SNN Archives)
By ALEXIS GARCIA
SNN Staff Writer
The Student Government Association is hosting a car wash on April 9 at Rapido Auto Service at 5650 66th St. N St. Petersburg, from 9 a.m. to 3 p.m. to raise money for prom. Each ticket will be $5 and donations are welcome.
Senior Naadirah Davis, an SGA member, said the budget for the prom should be between $1,000 and $2,000.
"We want to make it nice, but (we) still have to stay in our budget," junior Jasmine McCants said.
Prom is going to be held at the St. Petersburg Museum of History and the theme is "Once Upon a Time."
On May 20 you can dance from 7-11 p.m. surrounded by your peers and the theme colors, which are light blue, purple, white and gold.
Seniors presented three themes, "Egyptian", "Once Upon a Time" and "All Around the World."
The different themes were presented and then voted on by the juniors in SGA.
"I saved 'Once Upon a Time' last year on my Pinterest, and everyone liked it," said Davis.
Many people have said they are happy about the choice.
"You can find princess dresses," senior Ammeshia Cook said.
Some boys, however, are saying they wanted the Egyptian theme to be chosen.
"I didn't want the 'Once Upon a Time' theme because I didn't want to dress up as a prince and it was too girly," senior Aaron Staley said.
Art teacher Jayce Ganchou is designing the prom tickets, which will be $70 and should be on sale soon.
The car wash will help to cover the expenses of food, tables, the photo booth and the DJ.
"It is important that students go to (the car wash to) show support, but more importantly that we raise funds," head of SGA Kate Drof said. "The prom funds are pretty low and we want to build them back up."
- SNN Staff Writers CRISTIN THOMAS and ZHANARRIA MOHOGANY contributed to this story