Prom should be a fairytale event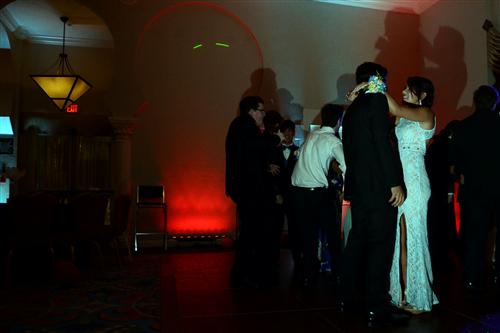 (SNN Archives)
By SNN Staff Writers
Three themes for prom were considered this year, and the juniors narrowed it down to just one: "Once Upon A Time." That was chosen over "Egypt" and "All Around the World."
"I saved 'Once Upon a Time' last year on my Pinterest, and everyone liked it," said senior Naadirah Davis, a member of the Student Government Association.
Seniors presented the different themes, which were then voted on by the juniors in SGA.
Several girls said they are happy about the choice.
"You can find princess dresses," senior Ammeshia Cook said.
Some boys, however, are saying they wanted the Egyptian theme.
"I didn't want the Once Upon a Time theme because I didn't want to dress up as a prince, and it was too girly," senior Aaron Staley said.
Prom will be held at the St. Petersburg Museum of History from 7-11 p.m. Tickets are $70.
The theme colors for decorations will be light blue, purple and white. The students sat through many meetings choosing decorations and props for prom.
"We want to make it nice, but still have to stay in our budget," junior Jasmine McCants said.
Davis said the budget for the prom should be between $1,000 and $2,000.
If you don't know the dress code, it's pretty simple: no slits, no low-cut backs or fronts, no cut-outs in the stomach area. The basics but more formal.
Some students think that this dress code is actually a good idea.
"I think it's fair because most girls come to have fun in a classy way," senior Dimonique Hills said.
Students who do not show up to prom in dress code will not be able to enter the dance.
"There will be administrators standing at the doors. They will turn anyone away who's out of dress code," assistant principal Susan Alvaro said.
But the students at Lakewood aren't letting the dress code get in the way of their fashion sense.
"I'm going to wear a dress that is Arabian-princess themed," senior Laila Abdul said.
On the other hand, the dress code for boys is a little more on the lax side.
"All we have to do is dress nice," senior Blake Armstrong said.
McCants said she envisions the prom being like a movie.
"It's your happy ending. Like how every movie has a happy ending," she said.
-SNN Staff Writers CRISTIN THOMAS, ZHANARRIA MOHOGANY, JAI'AISHA WILLIAMS and NIKIYAH NEAL contributed to this story