5/11/16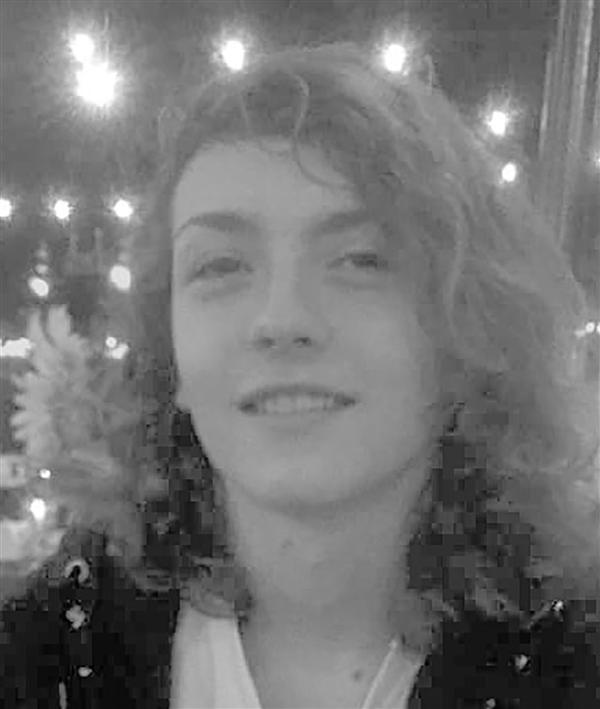 Special to SNN
By ALEXIS GARCIA
SNN Staff Writer
The last time senior Sonya Casey had a one-on-one conversation with Maxwell Muennich was on April 18.
"He was walking home from school and I picked him up. He was trying to give me gas money and I said, 'I don't let my friends walk,' and he said, 'I don't let my friends' gas tanks go empty'," she said.
Muennich, a Lakewood senior, was fatally shot two days later, on April 20, his 18th birthday, during a confrontation outside of his home. Police arrested former Lakewood High student Christopher Scott, 17, and charged him with first-degree murder. Police said Scott used a semi-automatic firearm.
Casey said she's known Muennich since the middle of sophomore year.
"He sat at our table and was really shy, so I spoke to him, but he ignored me every time and then we ended up becoming close," she said. "He was like a breath of fresh air. (I was) always happy to see him; he was just so easy to talk to."
Muennich's funeral was on April 25 and his girlfriend, junior Rachel Wilson, spoke about how grateful she was to have everyone there. She had been dating Muennich for almost two years and was living with his family when he died.
English teacher Kristie Dowling attended the funeral along with a few members of the Lakewood staff, including principal Erin Savage, assistant principal Harriet Davis, teacher Emily Cipolla and English teacher Elizabeth Halstead.
Dowling said the funeral at a church in Gulfport was completely packed. She said everyone had something to say about how much Muennich meant to them.
"I can't get kids to stand up and do a presentation, but (the kids) were heartfelt, composed and I was really proud of them," she said.
Dowling said the most beautiful thing to her were three boys who had the most insightful and appreciative things to say about Muennich.
"One boy came up and said, 'No one ever treated me as good as Max treated me. No one ever made me feel like I was worth anything except Max'," she said.
Dowling said she's frustrated to keep hearing about guns and kids.
"I'd be the happiest person in the world to see that no one had a gun, not even the police, and quite frankly I'm tired of talking about it. It's become a cliché and that's awful. (Shootings) happen over and over again and people don't care anymore," she said.
Muennich was in Halstead's creative writing class first semester.
"I hadn't seen him in three weeks and I pulled him outside and asked him why he didn't come to school. He told me his story and that he should be a senior but was registered as a junior," she said.
Halstead talked to everyone she possibly could and went back to tell Muennich that she and Cipolla were going to make sure he graduated as long as he did all of the required work.
"I will never forget his face. His smile was grateful, and it was one of those moments as a teacher where I saw him as an individual as opposed to just a student. … As a teacher he made me feel special just by the way he looked at me," she said.
Muennich got pulled out of Halstead's creative writing class and put into a GradPoint class.
"I knew he was going to graduate. He went to school and he worked his butt off in all of his classes," she said.
Cipolla, a GradPoint teacher, said she had known Muennich for two years.
"He was very intelligent and just had a great personality," she said. "He did have a lot to make up for graduation, but he definitely would have graduated."
Senior DeRon Persha, another friend, said he met Muennich in physical education class at Bay Vista Elementary School.
"He was very caring of others, always did for other people. If you needed something, he'd give it to you or help you get it. He was the type of dude to give you the shirt off of his back," Persha said.
Muennich, Persha and another friend always used to sing This Life by Denzel Curry, Muennich's favorite musical artist.
"We loved it and we knew it like the back of our hands," Persha said.
"Didn't notice but as of late, I think I've changed, not the same since my younger days, so far I've came."
Halstead said she sympathizes and grieves with Muennich's peers, especially with graduation around the corner.
"A day that's supposed to be celebratory will be marred with pain and grief," she said.
***
One of Maxwell's relatives has started a GoFundMe to help Muennich's mother cover financial needs. You can contribute at: https://www.gofundme.com/MaxwellForever.
- SNN staff writer Rachel Brown contributed