Highly anticipated new Black Ops content is released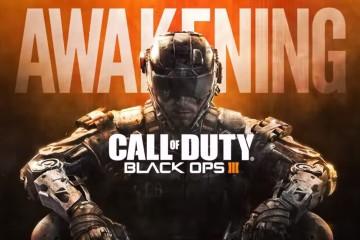 BY DALLAS DAVIS
SNN Staff Writer
The best-selling game of 2015 just got better. The new Call of Duty Black Ops 3: Awakening DLC was released for PlayStation 4 on Feb. 2.
With the first downloadable content being released, the Call of Duty community has gotten very enthusiastic. Five new maps are now available to play on. The maps are Gauntlet, Splash, Rise, Skyjacked and a new zombie map, Der Eisendrache.
· Gauntlet contains three different environments – a rain forest, a region in the Arctic and a desert - in which the players can battle with other players.
· The Splash map takes place in a water park and players can go down slides and swim through pools as they pursue the enemy.
· Rise takes place at a corporation's construction site in the outskirts of Zurich. This map benefits those who have a play style of using their cover as an advantage.
· The Skyjacked map is a floating military aircraft – remade from a previous Call of Duty map. In this one, players run along the walls of the aircraft as they fight against the enemy team.
· Der Eisendrache takes place in an Austrian Castle during World War 2. The four characters it contains are the main characters from the first Black Ops game.
I would give this new content an 8/10 because although it was very exciting to have all new maps in the game, the maps could've been designed better. Specifically, some of the maps have poorly designed close combat. To improve them I wish the developers would have added more detail. On the plus side, the game developers are still trying to solve some of the issues.
Although the new content was released on Feb. 2 for PlayStation, it won't be released for Xbox One until March 2. The new content costs $14.99, but players can also buy a season pass for $49.99, which gives players access to all of the upcoming downloadable content.