Two hit movies heading to DVD, Blu-Ray release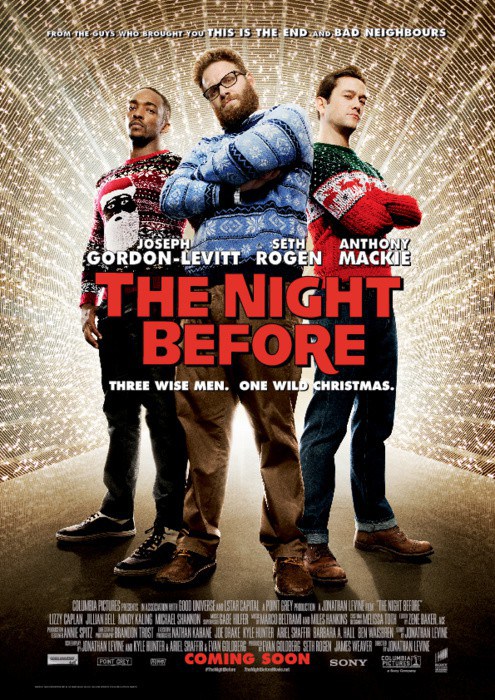 The Night Before is a Christmas comedy that is directed by Jonathan Levine and stars Seth Rogen, Joseph Gordon-Levitt, and Anthony Mackie. This is the second collaboration between Levine, Rogen, and Gordon-Levitt with the first being 2011's cancer dramedy 50/50. This movie however is a sillier and raunchier affair, but it still has a heartfelt Christmas story to tell.
The film is about three buddies Ethan (Gordon-Levitt), Isaac (Rogen), and Chris (Mackie) who have gathered on Christmas Eve every year since Ethan's parents died. The film takes place about 10 years after their first Christmas Eve together in what is shaping up to be their last get-together as Isaac is about to become a father and Chris has become a famous athlete. Luckily this year the guys have gotten their hands on invitations to The Nutcracka Ball, the awesome Christmas party that they couldn't ever find throughout the previous years.
Firstly, I'd like to point out that while I did laugh here and there, there weren't enough jokes to make the movie more consistently funny. I thought going in that I was about to experience a hilarious gut buster of a holiday comedy, but I came out merely satisfied in the laugh department. But I do not completely blame the film for this. Many of the movie's best moments were already shown in the marketing for the film. I found it to be very upsetting that I had seen so many of the good parts of the film just by watching trailers and I even had a very funny surprise guest appearance spoiled by one of the advertisements.
One thing that I did like a lot was the drug dealer Mr. Green played by the Academy Award nominated Michael Shannon. He completely nails it with his deadpan performance of this man who helps and shares knowledge with our main characters throughout the film. Shannon really does bring something to the table that makes you want to see him in more comedies.
As a fan of Mr. Rogen, I was very interested in seeing what hijinks he would conjure up this time around. He and his lifelong friend and filmmaking partner Evan Goldberg produced this movie and it definitely feels like one their own. They are famous for their drug-related comedies (Pineapple Express, This is the End, etc.) and Rogen comes in full force with arguably his wackiest performance yet. Rogen's Isaac is given box of many different drugs as a gift from his pregnant wife Betsy played by Jillian Bell and for the majority of the film he is on one long trip. This is one of the story arcs that contain most of the film's big comedic situations and it honestly wouldn't be as fun of a movie without it.
Overall, it was very surprising and very delightful to see a team that mainly consisted of Jewish comedy writers create such an endearing Christmas movie. There are actual lessons to be learned and themes about Christmas and friendship in general that are unexpected in a film of this nature. And it is because of this, that the film's flaws can be forgiven. Audiences of all religions can enjoy this movie around the holidays (especially those who didn't watch the previews first). And to Mr. Rogen and Mr. Goldberg, I look forward to seeing your next projects.
- SNN Staff Writer CHRISTOPHER VELGAKIS-BLANCK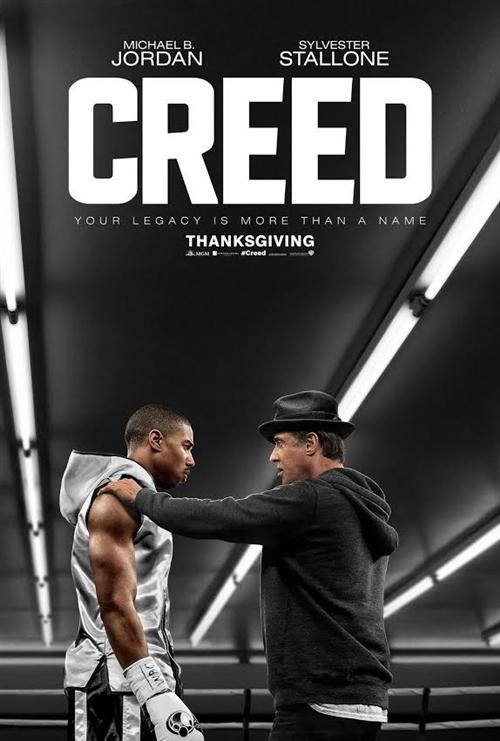 Sylvester Stallone has been in many movies, but one of the most popular movies he has been are the Rocky movies. These six boxing films that Stallone has starred in were amazing movies, but the best movie in the Rocky series has Michael B. Jordan as the protagonist and Stallone as a supporting character. And with these two actors one of the greatest movies of 2015 was created.
Creed follows the story of Adonis Johnson (Jordan), who is the son of Rocky's (Stallone) longtime friend Apollo Creed. The two have never met each other until Johnson wants Rocky to train him. While Johnson trains he faces different issues and tests. But due to a chain of events he gets a chance to go up against the pound for pound number 1 boxer in the world. And that fight was one of the best of the Rocky series.
The acting in this movie was spot on. Jordan was really in boxer shape and portrayed his character well. Stallone did a great job of being an old man who isn't up with the times but still knows how to train a successful boxer. These two may have done movies in the past where their acting was highly appreciated, but this movie made me appreciate them. Stallone was even nominated for an Oscar for Best Supporting Actor.
Another reason to go see this movie is because of the loose ends it ties up. This movie answers questions that Rocky fans have been wondering for years, questions like "Who won super fight 3?" or "What happened to the relationship between the Creeds and the Stallones after Apollo's death?" Creed does all this in a very awesome way.
This movie is definitely a candidate for movie of the year. For me this just might be the best movie I saw last year. With spot-on acting, an awesome story and great boxing matches, there is no reason to miss Creed.
-SNN Staff Writer XAVIER RICHARDS