The YMCA will have free childcare for our qualifying K – 4 Belleair students!
Please register quickly. They are limiting the numbers.
Here are the details:
* Breakfast and lunch will be provided!
Where: Belleair Elementary School
When: Monday – Friday 7:00 a.m. – 6:00 p.m. beginning Monday, June 8th
Please click on the link to register: http://tiny.cc/BelleairBridge2020 or call 727-467-9622
Need more help? YMCA online instructions: http://tiny.cc/ymcaonlineinst
---
---
We want to thank Lots of Blessings organization for installing a Blessings Box on our campus. We will always have non-perishable foods available in it for families who need it.
Thank you Lots of Blessings! #Belleairstrong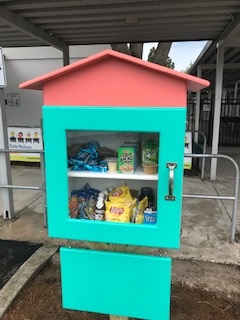 ---