Return to Headlines
Weekly Update - Week of March 20th
Azalea Elementary Update
Week of 3/20/23
Getting You Connected!
Learning Hours: 8:45am – 2:55pm
Supervision Hours: 8:15am – 3:25pm
Gates open at 8:15am
Our Core Values - Collaboration, Mutual Respect, Support, Professionalism, Consensus
Our Mission – Attendance + Attitude + Academics = Excellence and Empowerment at Azalea Elementary
Our Vision – 100% Student Success
Our Motto – Empowered for life. It's the Azalea way!
Eagle Shout Out for Families: Recognize an Azalea Elementary staff member and I'll share it at our next staff meeting. Open your camera app, aim it at this QR code and a link will appear for you to click on to fill out the 1-minute form or click on this https://forms.office.com/r/EVw7W7VjSc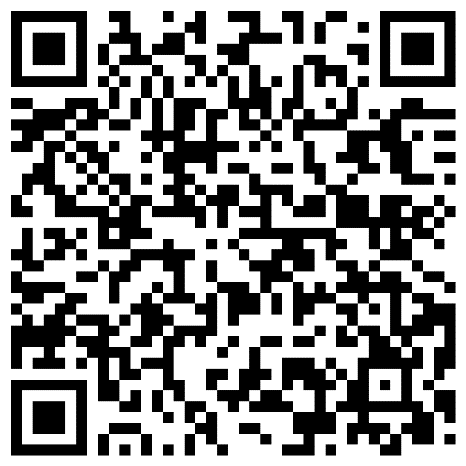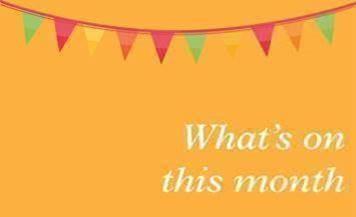 March celebrations
National Women's History Month

—

The 2023 theme is "Celebrating Women Who Tell Our Stories." The theme recognizes and honors the brave, accomplished and influential women who told – and continue to tell – women's stories.

Music in Our Schools Month

–

The purpose of this event is to raise awareness of the importance of music education for all children – and to remind citizens that school is where all children should have access to music. During March, we celebrate the high-quality music programs throughout PCS.

Youth Art Month

–

This year's national theme is "Your Art, Your Voice." During March, we celebrate equitable and world-class art programs throughout the district.

Theatre in Our Schools Month

–

This event raises awareness of the impact of theatre education.

National Reading Month

is focused on bringing the joys of reading to children and motivating young readers.

Say Something Month -

All month, schools will host Say Something Week events. Say Something Week is a national campaign that empowers and encourages young people to prevent tragedies when they Say Something to a trusted adult.
| Date | Time | Activity |
| --- | --- | --- |
| 3/20 | 😊 | Hurricane Make-Up Day |
| 3/24 | 😊 | PTA Dress Down Day |
| 3/24 | 8:00 – 8:35am | All Pro Families |
| 3/24 | 4:00pm | Final Grades Due in FOCUS |
| 3/27 – 3/31 | 😊 | Say Something Week |
| 3/27 | 6:00 – 8:00pm | Maria Edmonds Hispanic Achievement Awards |
| 3/30 | 😊 | Report Cards Go Home |
| 3/31 | 12:00 – 12:30pm | SAC |
Families can sign up for Summer Bridge and Summer Camp after Spring Break
Families will be able to register for PCS Summer Bridge programs and apply for Summer Camp programs after Spring Break. New this year: There will be more hands-on learning activities and field trip opportunities in Summer Bridge. Most Summer Bridge programs will be offered in June, and most Summer Camps will be offered in July (except for our popular IGNITE Camp, which will take place in June). Some of the many camp options will include STEM, visual arts, music, theater, movie making and culinary arts. A full list of options is expected later this week. Families will find links to info about both programs at www.pcsb.org/summer.
PCS is looking for Summer Bridge reading tutors
The Read Across Pinellas (RAP) program was developed to help children in elementary school become strong readers. Over the summer, RAP tutors have the option of working 10 or 20 hours a week from June 1-30. RAP tutors receive paid training and earn $20 per hour. All training and materials will be provided, and no prior teaching experience is necessary. Learn more at www.pcsb.org/rap.
New website widget supports users with disabilities
The Pinellas County Schools webmaster has added a web accessibility widget to all school and district websites. The UserWay widget helps our site meet Americans with Disabilities Act (ADA) accessibility compliance standards. The widget supports people with various disabilities, including users who are blind, who have dyslexia, who have ADHD, and who have limited mobility. To access the UserWay widget, click on the blue circular ADA icon on the lower left corner of the website. To reset the site to its original settings, click on the button that says "Reset All Accessibility Settings."
United Ballers Afterschool Basketball Club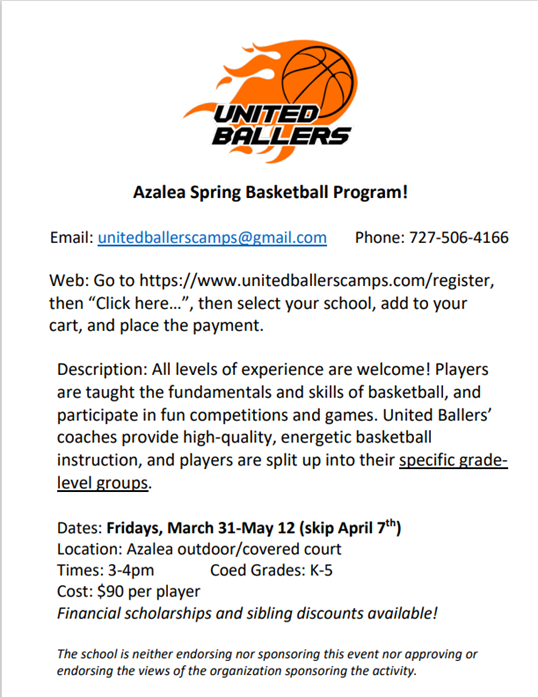 Boyd Hill Summer Camps Scholarships available
I was just informed that The Friends of Boyd Hill have a lot of scholarship money for their summer camps at the Boyd Hill Nature Preserve in St. Pete. This is a great science opportunity for children. Free camp and after camp care! Please share this information with your teachers.
The turnaround is fast. The applications are due by next Tuesday. It is very straight-forward, though you will want to preview what information is needed before starting the application.
Information about the different summer camps:
https://friendsofboydhillnaturepreserve.wildapricot.org/Camp-Scholarships
Scholarship Application:
https://friendsofboydhillnaturepreserve.wildapricot.org/2023-Camp-Scholarship-Form
Respond with Care: Sheriff Bob Gualtieri Announces New Program To Assist First Responders While Encountering Special Needs Individuals.
https://pcsoweb.com/sheriff-bob-gualtieri-announces-new-program-to-assist-first-responders-while-encountering-special-needs-individuals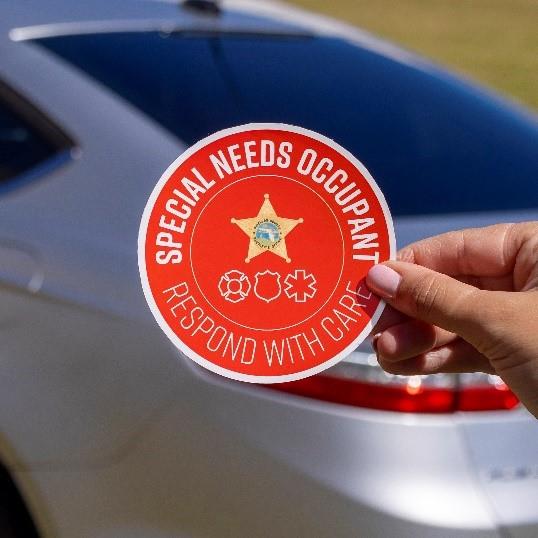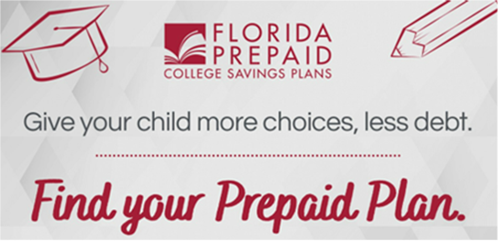 Florida Prepaid College Plans: Our partner, Florida Prepaid, has asked us to share information about Prepaid College Plans. As part of our partnership, Florida Prepaid will provide two students with two-year college scholarships and two kindergartners with a $1,000 each in Florida 529 Savings Plans. PCS will be sharing information through various platforms, including social media. Open enrollment is Feb. 1 through April 30.
Florida Prepaid helps families send their children to college with a prepaid tuition plan
Florida Prepaid College Plans let families lock in college plan prices and prepay the future cost of college tuition and fees. Learn more and find out how to apply at www.pcsb.org/prepaid.
The open enrollment period for the Florida Prepaid College Plan is underway. Find your plan today, and lock in the cost of college for as little as $45/month. Learn more: http://bit.ly/3ZYIzmM
Parenting Classes/ Education: Trainings that strengthen parent-child relationships
https://www.suncoastcenter.org/classes-support-groups-events
Love Thy Neighbor – Community Market:
The food pantry is open Tuesday and Thursday from 1:00 – 3:00pm; Contact Joanne Braccio 727-278-4685. She has a lot of food items available for families.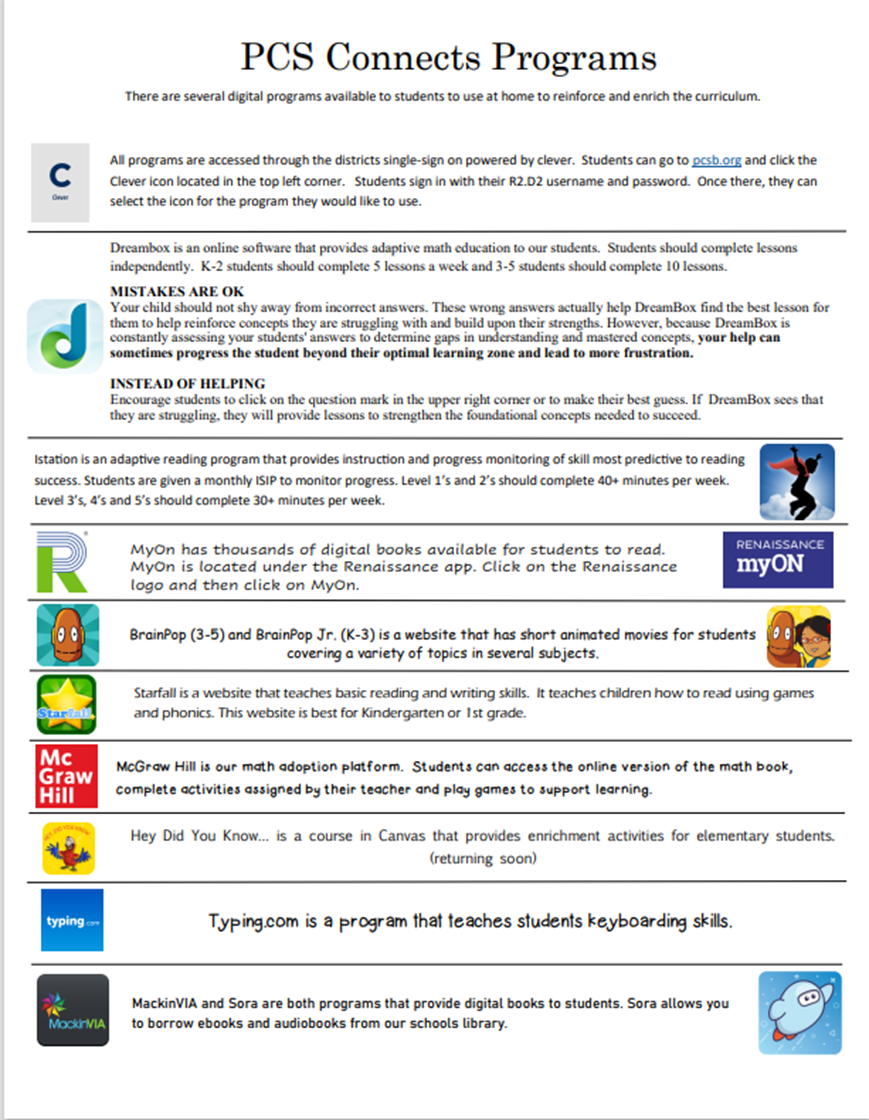 Adopt-a-Class Program: Be sure to choose your donation TODAY. Ask the office for your donation sheet.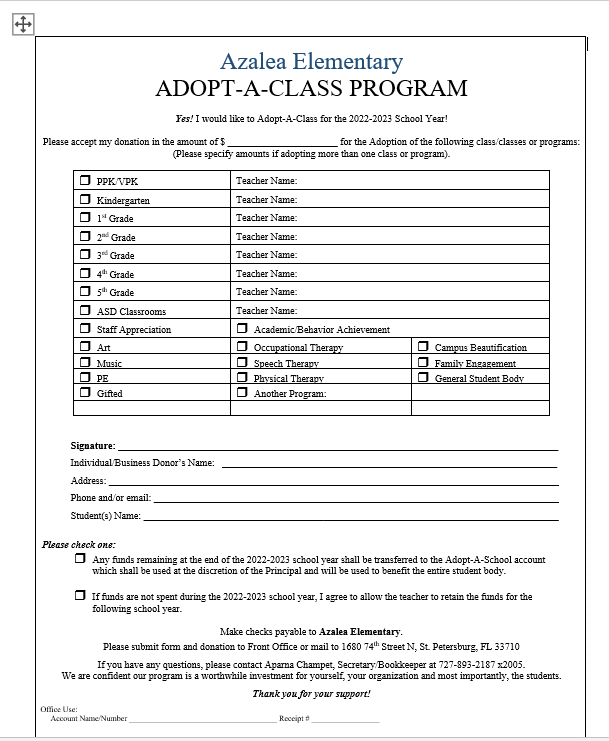 Parent Teacher Association (PTA)
Stay connected on the Azalea Elementary PTA Facebook page:
Join the PTA today!
PTA Executive Board
President Alessandra Randazzo

V.P. of Membership Janna Angell

Treasurer Christina Platt

Secretary Offra Kaim
Email us: pta.azaleaelementary@gmail.com
FREE Mobile Hotspot: In order to qualify, you must meet the requirements for the free/ reduced lunch program. Apply here https://www.myschoolapps.com