Welcome to Azalea Elementary
Home of the Eagles
Our Core Values
Collaboration, Mutual Respect, Support, Professionalism, Consensus
Our Mission
Attitude + Academics + Attendance = Excellence and Empowerment at Azalea Elementary
Vision
100% Student Success.
About Azalea
Azalea Elementary School (AES), founded in 1954, is a public, nonprofit school in the Pinellas County School District (PCSD), a governmental organization. AES is nestled in a neighborhood near the Tyrone area in St. Petersburg. The school was originally designed for 9 classrooms, but has grown steadily to now house 40+ classrooms with our latest addition that was completed in August of 2010. AES services approximately 550 students, Pre-K to fifth grade as well as 5 full time ASD units. There is one full time Gifted teacher, two resource VE teachers and two Speech and Language teachers. AES also has a full time behavior specialist, a social worker, a psychologist, and an educational diagnostician.
School hours are 7:35 to 1:35. Students may be on campus starting at 7:05 for breakfast. Students not eating breakfast should report to covered court for grades 3-5 and cafeteria for grades 1-2 and K Pod for Kindergarten. Azalea is a full uniform school. Please visit the link to read about our policy.
Address and Phone
1680 74th Street N
St Petersburg, FL 33710-4554
Phone: (727) 893-2187
Fax: 893-2190
Michael Rebman, Principal
Congratulations to Mrs. Candace Reed on becoming on of the top 10 finalists for Teacher of the Year!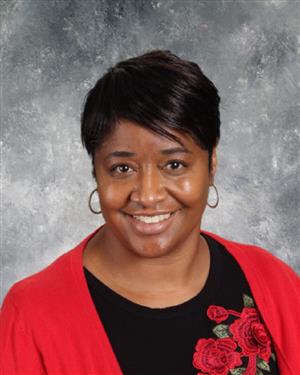 We are so proud of you and love watching you soar!
Check out Mrs. Reed and the other finalist here:
Top 10 Finalists for Teacher of the Year
Below are the links for the 2018 AdvancED Climate Survey.
The following link if for the AdvancED Parent Survey Link:
The following link is for students in Grades 3 through 5 only:
AdvancED Climate Survey for Students Grades 3-5
Dear Parents,
Are you planning a family trip for the holidays? As you think about your arrangements, we want to stress the importance of sending your child to school every day possible. Every year, absences spike in the weeks before and after the winter holiday as families squeeze in a few more vacation days. It's time to break that cycle. We know that just a few missed days here and there, even if they're excused absences, can add up to too much lost learning time and put your child behind in school. This is as true in kindergarten as it is in high school. Put simply, too many absences at any age can affect a student's chances for academic success and eventually for graduation.
We recognize that holidays are an important time for reconnecting with families far away. The costs of plane tickets often influence when you want to travel. But keep in mind the costs to your children's education if they miss too much school— and the message you will be sending about the importance of attendance. Even if you've got a homework packet from the teacher, it doesn't make up for the interaction and learning that happens in the classroom. Our teachers will be teaching, and our students will be learning, right up until vacation starts and the first day back. You can help us convey that message. This holiday season, give your children the gift of an education and the habit of attendance.
Sincerely,
Azalea Elementary School Staff