Welcome to Azalea Elementary
Home of the Eagles
Please Note: Our school hours have been updated!
Our new school hours for the 2020-2021 school year will be 7:35am to 1:45pm
Our Core Values
Collaboration, Mutual Respect, Support, Professionalism, Consensus
Our Mission
Attendance + Attitude + Academics = Excellence and Empowerment at Azalea Elementary
Vision
100% Student Success.
About Azalea
Azalea Elementary School (AES), founded in 1954, is a public, nonprofit school in the Pinellas County School District (PCSD), a governmental organization. AES is nestled in a neighborhood near the Tyrone area in St. Petersburg. The school was originally designed for 9 classrooms, but has grown steadily to now house 40+ classrooms with our latest addition that was completed in August of 2010. AES services approximately 550 students, Pre-K to fifth grade as well as 5 full time ASD units. There is one full time Gifted teacher, two resource VE teachers and two Speech and Language teachers. AES also has a full time behavior specialist, a social worker, a psychologist, and an educational diagnostician.
School hours are 7:35 to 1:45. Students may be on campus starting at 7:05 for breakfast. Students not eating breakfast should report to covered court for grades 3-5 and cafeteria for grades 1-2 and K Pod for Kindergarten. Azalea is a full uniform school. Please visit the link to read about our policy.
Address and Phone
1680 74th Street N
St Petersburg, FL 33710-4554
Phone: (727) 893-2187
Fax: 893-2190
Michael Rebman, Principal
Thank you for our school song Mr. Roy. A song designed around our mission statement
Attendance + Attitude + Academics = Excellence and Empowerment at Azalea Elementary

Be Empowered for Life. It's the Azalea Way!
AAA School Song - YouTube Link
For families that are new to Azalea, Mr Rebman has made a welcome video. Pleaes click on the link below to view.
Please click the link below for a virtual tour of our school.
Supply Lists and Uniform Policies
Please see the Site Shortcuts on this page for links to our Uniform Policy and2020-2021 Supply Lists.
Ready, Set Kindergarten virtual event
Ready, Set, Kindergarten 2021 Presentation
Congratulations to Tammi Risk, MBA, PreK 3 as a semi-finalist for Support Employee of the Year. She was one of three semi-finalists in the category of classroom support. Out of over 6000 support professionals across the district this is an incredible honor. She was celebrated virtually on Friday, Jan. 8th.
Congrats to our 2020 Support Employee of the Year, Ms. Tammi!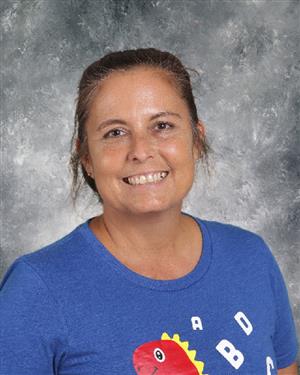 STUDENT REGISTRATION INFO
https://www.pcsb.org/Registration
IMPORTANT - New students in kindergarten who enroll in Pinellas County Schools will be assigned to a zoned school. All other new students will be assigned to their zoned school on a space-available basis.
STEP 1: Find Your Zoned School
Parents will first need to find their child's zoned school by using the School Zone Locator or calling the school at 727-893-2187.
STEP 2: Reserve a Seat
To reserve a seat at a zoned school, use the online Student Reservation System (SRS) located on the district website, www.pcsb.org. You can use any computer, including a school computer, to reserve a seat. To use the Student Reservation System, you will need a PCS Portal User ID and password. To get a new PCS Portal User ID and password, visit any school. Make sure to bring a valid ID (Driver's License, State ID card, Passport/Visa, Military ID or Green Card). If you already have a User ID and password for another child, you do not have to obtain new ones.
STEP 3: Register
The final step is to CALL 727-893-2187 AND MAKE AN APPOINTMENT to deliver the list of required documents and complete registration paperwork.
Due to social distancing, **PLEASE CALL FOR AN APPOINTMENT. **
Face masks are required, and the number of people in the office will be limited.
Required Documents:
Birth certificate or other proof of identity/age:
Students must be 5 years old on or before Sept. 1 to attend kindergarten. Students must be 6 years old on or before Sept. 1 and have completed kindergarten to attend grade 1. All students new to Pinellas County Schools must present proof of identity/age. For other items that may be accepted as legal evidence of birth, call your child's assigned school.

Proof of residency:
Present two of the following items: utility bill for power, water, cable, sewer or land-based telephone (not cellular); rental agreement or lease; closing document; Pinellas County tax statement with homestead exemption. The items must be recent and contain the name of the parent/guardian and service address on them.

If you do not have two of these items in the name of the parent or guardian, you must complete an Affidavit of Residency. It must be completed, notarized on both sides and submitted with two of the items listed in the name of the person with whom you reside and who is listed on the affidavit.
Florida Certificate of Immunization:
All new students entering school in Florida for the first time must have a completed Florida Certificate of Immunization (DOH 680) appropriate for their grade level.

Physical examination certificate:
All new students entering school in Florida for the first time must have a school health examination certificate signed by a licensed examiner (certificate must have been issued within 12 months prior to enrollment/registration).
Child's most recent report card:
This is for students entering grades 1-12. If available, the report card should include the school's address and phone number.
Drop Off and Pick Up Locations Map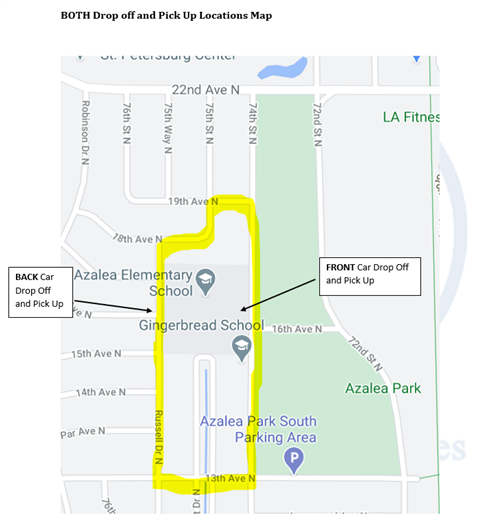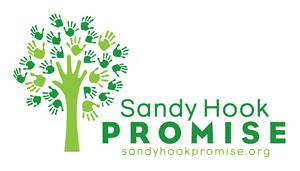 Making sure everyone is included is a way of life at Azalea Elementary school in St. Petersburg. And now, it's being noticed on a national level. Sandy Hook Promise has selected Azalea Elementary School as one of three 2019 Start With Hello School Award winners in the Southeast region for creating a more inclusive and connected community.
Check out the video from ABC Action News below:
ABC Action News Story Featuring Azalea Elementary