Return to Headlines
Weekly Update - Week of December 4th
Azalea Elementary Update
Week of 12/4/23
Getting You Connected!
Learning Hours: 8:45am – 2:55pm
Supervision Hours: 8:15am – 3:25pm
Gates open at 8:15am
Our Core Values - Collaboration, Mutual Respect, Support, Professionalism, Consensus
Our Mission – Attendance + Attitude + Academics = Excellence and Empowerment for College, Career and Life
Our Vision – 100% Student Success
Our Motto – Empowered for life. It's the Azalea way!
Eagle Shout Out for Families: Recognize an Azalea Elementary staff member and I'll share it at our next staff meeting. Open your camera app, aim it at this QR code and a link will appear for you to click on to fill out the 1-minute form or click on this https://forms.office.com/r/EVw7W7VjSc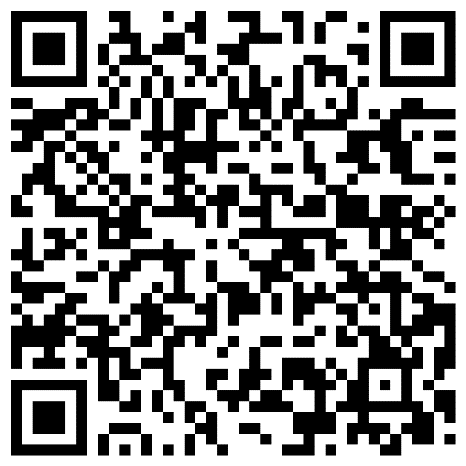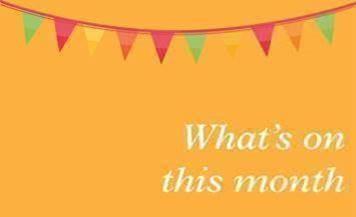 .
Date

Time

Activity

12/14

3:30pm

PTA Board

12/15

8:00am

All Pro Families

12/20

6:00pm

Winter Concert (K,2, Choir)

12/21

PTA Birthday Pencil

PTA Dress Down Day

12/21

End of report period

12/22

No School

Week of 12/25 & Week of 1/1

Winter Break
Turkey and Toy Drive: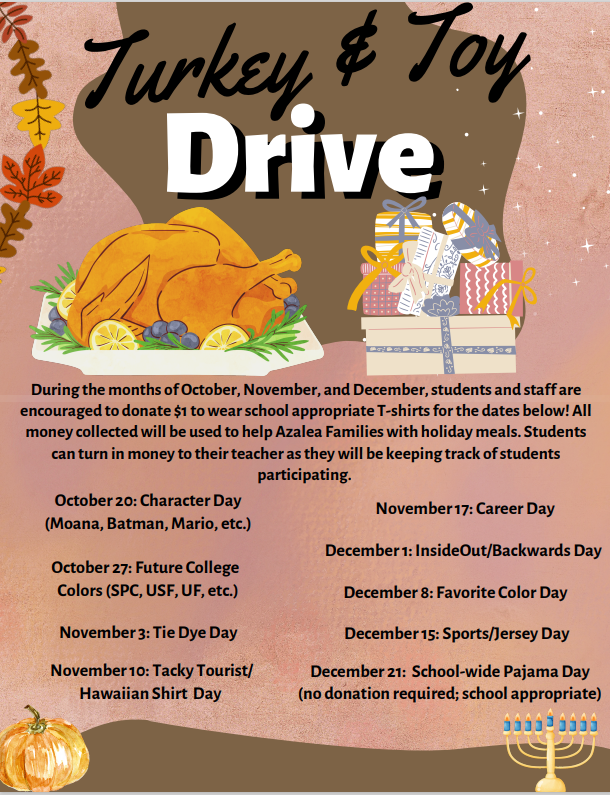 Family Resources: FREE Upcoming Youth Groups
(727) 521-5200 www.FamilyResourcesInc.org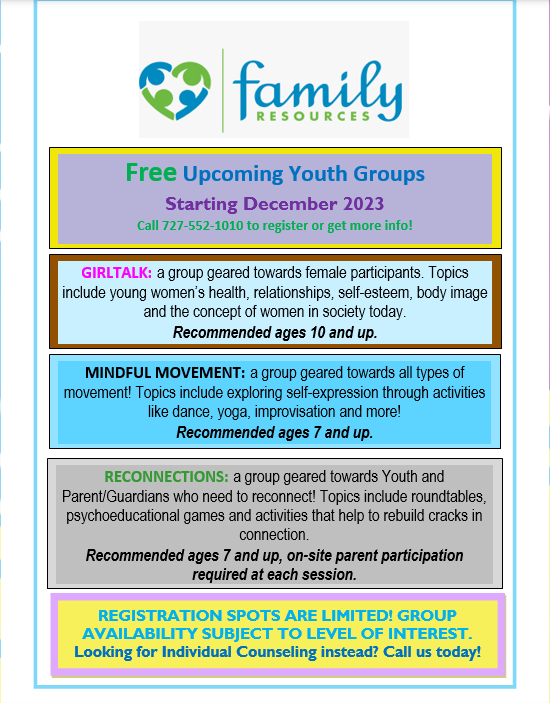 Digital Update of Clinic Card and Contact Information in Focus: Parents can update their clinic card and contact information in Focus. Please visit https://www.pcsb.org/contactinfo to learn more. Schools will process updates in the same manner as back-to-school forms.
Pinellas County Schools Community App: (LINK for Families,) (LINK for Staff) - We do strongly encourage all of our staff to use the Pinellas County Schools Application for communication. The app, developed by Focus, helps families access student information on their cellphones and mobile devices. Parents and students can still use the Focus website on desktop computers, but the app is designed to work better with mobile devices. Parents and students receive real-time notifications of grades, attendance, upcoming assignments, and test scores. App users are also able to view school district news and school messages. Links to the student calendar, school menus, school bell times, family engagement opportunities and transportation info are also available. The app can be downloaded from the Google Play Store or the Apple App Store.
Azalea Elementary PTA:
2023 - 2024 Board Members:
President - Janna Angell

Vice President -Erica Posno

Treasure - Stephanie Fry

Secretary - Christina Platt

Teacher Representative - Ms. Rangel

Chairperson- Alessandra Randazzo
Email: pta.azaleaelementary@gmail.com
Join and Support by becoming a member of our community. Membership is $5.00 for a family. Click here to join: https://azaleaelementary.memberhub.com/store
Parenting Classes/ Education: Trainings that strengthen parent-child relationships
https://www.suncoastcenter.org/classes-support-groups-events
Love Thy Neighbor – Community Market:
Food pantry is open Tuesday and Thursday from 1:00 – 3:00pm; Contact Joanne Braccio 727-278-4685. She has a lot of food items available for families
FREE Mobile Hotspot: In order to qualify, you must meet the requirements for the free/ reduced lunch program. Apply here https://www.myschoolapps.com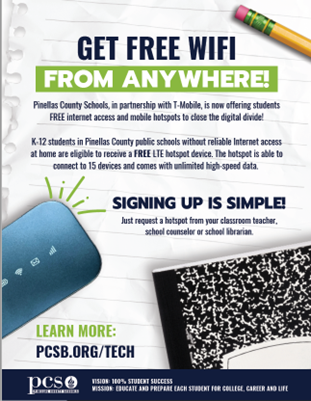 Azalea Elementary Enrichment Clubs
Staff Led Programs:
Spanish: 4th and 5th grade

Boys Read Book Battle

SAVE Club

Girlfriends

STEM Explorer

Spelling Bee

Grades 3-5 Run Club – Are you interested? Complete this short survey
https://forms.office.com/Pages/ResponsePage.aspx?id=BZM8c9c5GkaGb_3ye_PH_1lWUXDs-b9IoFX8CVxA_VBUMlFUNzFVUVlXMUpQQk5QUTQwSlU2SzYzTS4u
Community based Programs:
United Ballers Session #2
Dates: Fridays, November 3-December 15 (skip T-giving)

Location: Azalea outdoor/covered court Times: 3-4pm

Coed Grades: K-5

Cost: $100 per player

Financial scholarships and sibling discounts available!

Web: Go to

https://www.unitedballerscamps.com/register

, then "Click here…", then select your school, add to your cart, and place the payment.
Tampa Bay Watch Discovery Center Session #3
Grades K-5 on Thursdays

(11/9, 11/16, 12/7, 12/14)

3:00 - 4:15 pm

$20 per student
Shark Tooth Island Session #2