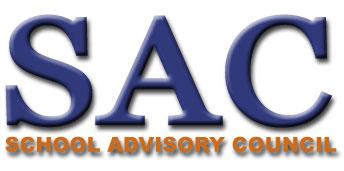 Meeting Dates and Agendas
SAC Agenda for 2020-2021 School Year

SAC Meetings will be at 8:00am held virtually each month, except where noted.

Virtual meeting link will be sent out.

9/8 – Approve SIP & Sunshine Video

10/6 – Presentation from Math & ELA Department Heads

11/10 – Choices & AVID Update

12/8 – Presentation by Science & Social Studies Department Heads

Contact Amira Ray at rayam@pcsb.org if you'd like the link to join a SAC meeting.

Please note that we will always review school data throughout the year

when new data is available.