100% Student Success
Fuguitt's Mission:
Inspired by "The Leader in Me" by Stephen R. Covey, the mission at Fuguitt Elementary is Preparing tomorrow's leaders today. . . This Leadership model is grounded in our belief that building cooperative relationships and nurturing responsibility, kindness and good judgment is the basis for creating a successful community of learners prepared for the 21st Century and beyond.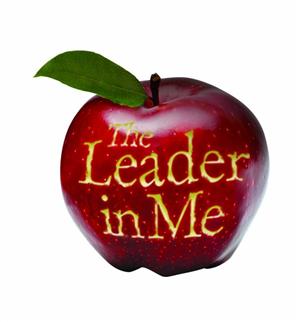 Fuguitt's Core Values:

We pride ourselves on developing a culture where students are empowered for success! The Leader in Me provides our school with the vision and language to lead the school in a way that addresses all areas of development. As each child discovers and develops his/her unique gifts and talents, they are given opportunities to lead. As leaders, they become active, engaged partners in their own education and their self-confidence, responsibility, and initiative grows. The children quickly understand the benefits of different gifts and talents; they learn to listen to new ideas, work together to achieve results, and motivate one another to be the best.
The staff at Fuguitt Elementary embrace the following core values and view them as a foundation of the culture within which we operate and a means by which to achieve our vision and mission:
Be Proactive – I am responsible
Begin with the End in Mind – I plan ahead and set goals
Put First Things First – I prioritize, I'm disciplined and organized
Think Win-Win – I look for alternative solutions
Seek First to Understand, Then to be Understood – I listen to other people's ideas and feelings
Synergy – I value other people's strengths and learn from them
Sharpen the Saw – I take care of my mind, body and soul