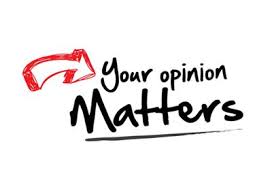 Click here for Fuguitt and Digital Learning Survey
Parents,
I would like to know what you are thinking about Fuguitt and digital learning. Your input is valued and appreciated!! Please take a moment to complete the following 6 question survey. It won't take but a minute and I would love to hear from you!!!
Kind Regards,
Dr. B
Click below for 2020 Quarantine Edition of 5th Grade Slide Show - Congratulations to our now Middle Schoolers!
https://drive.google.com/file/d/1aPeUbFxTa0j-LL9hvShPNmZIgwtG3tS6/view?usp=sharing
Check out www.pcsb.org/parentacademy and find recording links to past Parent Academy Power Hour sessions on such important topics as Building Resilience in Challenging Times, Oops! My Child is Off Task: Self-Discipline Strategies, Eagle Eye: Online Safety and much more. These webinar recordings can all be viewed at your convenience. Information on upcoming sessions as they are planned may also be found on this same page.
Also, www.pcsb.org/athomeresources has valuable resources and fun, supportive activities for families on the topics below. Check back regularly as new resources are added every week!
At Home Classroom
Show and Tell Tuesday
Creativity Corner
Teen Hub
Family Activities
Virtual Field Trips
Family Wellness
Wednesday Wonderings
Get Moving
Click here for the August September 2019 Gator Tales Newsletter!
Click here to register for Fuguitt's YMCA Suncoast Before and After School Program
Digital Learning
Pinellas County Schools offers a variety of fun and challenging learning opportunities for students in grades K-12.
Homework Helpline
Pinellas County Schools Homework Helpline, (727) 547-7223, offers free homework help for students in grades 1-12. The Homework Helpline is staffed by teachers certified in math, science, language arts and social studies. Help is available from 5 to 8 p.m., Monday through Thursday, on all school days, except when there is no school the following day.
Read a TumbleBook
Come back tomorrow to read another FREE book!