Our Physical Education Team strives to introduce new activities and skills to students. We want them to have a fun, enjoyable experience, while integrating the Six Keys of Learning:
Safety
Love and Belonging
Valued Purpose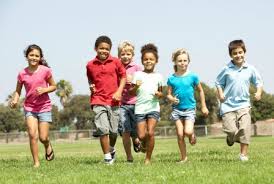 Fun and Enjoyment
Freedom and Independence
Success!
Our goal is to inspire and prepare students to be active.
Dress Code
1. Students must wear shoes that covers the entire foot, however athletic shoes (No Sandals, Students may bring additional shoes to class for P.E.) are recommended.
2. Students must remove all jewelry prior to class.
3. Students are not permitted to wear "sunglasses" however a student may wear a hat for sun protection.

Electronics
Students are not permitted to bring out any electronics to Physical Education. Items such as cell phones, i-pods, video games, etc. will be confiscated. Teachers will not be held responsible for any electronics that get stolen or are broken.

Health and Safety Guidelines
1. All injuries and accidents should be reported to a P. E. teacher immediately.
2. Students will drink plenty of water in order to prevent heat injuries.
3. Students will be permitted to wear sun block for sun protection.
4. Students will be required to stretch out prior to starting any game.