James Sanderlin K-8 IB World School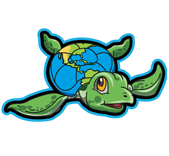 Address: 2350 22nd Ave. S, St. Petersburg, FL 33712
Phone: (727) 552-1700
Fax: (727) 552-1701
Pinellas County Schools Administration: (727) 588-6000
Principal: Carrie Cormier
School Hours: 9:25 AM - 3:35 PM
Grade levels: K-8
About:
James B. Sanderlin K-8 IB World School is an IB Magnet School of Choice located in South Saint Petersburg. James B. Sanderlin K-8 is committed to teaching and learning with the brain and heart in mind. Our diverse community of active, lifelong learners will use an inquiry approach through our challenging programmes to become successful internationally-minded citizens.
Points of Pride
2022 Recipient of the Magnet Schools of America National President's Magnet School of Merit Award of Excellence
2022 Magnet Schools of America School of Excellence
One of 71 authorized IB MYP world schools in the State of Florida
Teachers and students participated with the Clearwater Sister City Inc. to promote culture and international friendships by traveling to Japan.
At the heart of the IB programmes are the building blocks of international- mindedness; the ten IB Learner Profile attributes
Industry focused courses offering certifications for the following: Microsoft Office Specialist, Microsoft Office Specialist Expert, IC3 Certifications, ICT Certifications
An annual 8th grade MYP Community Project, 5th Grade PYP Exhibition and K-5 student-led conferences celebrate the student's IB experience.
Special Services and Programs
IB curriculum framework for Kindergarten through 8th grade
PBIS School
AVID School
R' Club Before and After School Program
What is IB?
The International Baccalaureate (IB) instructional approach reflects real life by encouraging learning within and beyond traditional subjects with meaningful, in-depth inquiries into relevant local, community and worldwide issues. A school wide wireless network connects 500+ student/teacher laptops for curriculum integration to provide in depth research & multimedia presentations, and enhance the inquiry nature of the curriculum. Learning opportunities provide for individual and collaborative planning and research and a strong foundation for lifelong learning, as well as encouraging community service, action and reflection. At all grade levels, students develop basic Spanish skills and explore different cultures. Specialists in Art, Music, and P.E. promote imagination, communication, creativity and original thinking as these subjects further strengthen our IB curriculum.
The IB Primary Years Programme At Sanderlin
James Sanderlin K-8 became an authorized Primary Years Programme (PYP) in February 2007, under the umbrella of the International Baccalaureate (IB) Organization. Sanderlin's IB Primary Years Programme focuses on stimulating curiosity and inquiry in order to foster a spirit of discovery and enjoyment of learning. Through the 10 traits of the IB learner profile, our school aims to develop inquiring, knowledgeable and caring young people who help to create a better and more peaceful world through intercultural understanding and respect. With our goal of developing inquiring, knowledgeable and caring young people who want to make a difference in making the world a better and more peaceful place for all, IB themes of global significance are explored each year from PreK through 5th grade.
What are the beliefs and values that drive the International Baccalaureate Programmes?
The aim of all IB programmes, PYP, MYP, and Diploma, is to develop internationally-minded people who, recognizing their common humanity and shared guardianship of the planet, help to create a better and more peaceful world. Take Action!
Mission statement of the International Baccalaureate Organization
The International Baccalaureate Organization aims to develop inquiring, knowledgeable and caring young people who help to create a better and more peaceful world through intercultural understanding and respect. To this end, the IBO works with schools, governments and international organizations to develop challenging programmes of international education and rigorous assessment. These programmes encourage students across the world to become active, compassionate and lifelong learners who understand that other people, with their differences, can also be right.
For more information about IB Primary Years Programme visit: http://www.ibo.org/pyp/
---