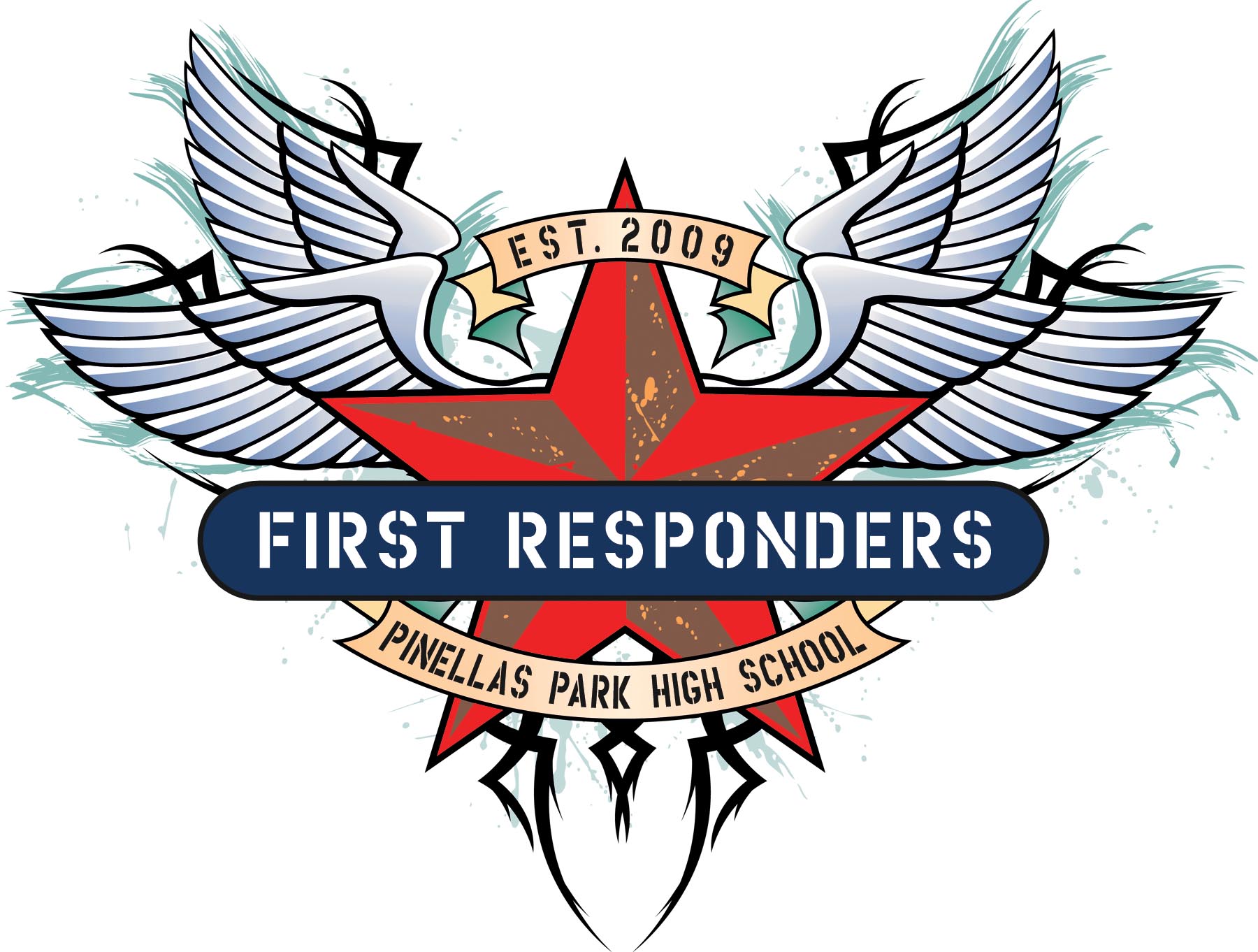 First Responders
National Guard Center for Emergency Management
2017-2018 Late Application Period open 3/22

Application Information can be found
here
.
Mission
The mission of the First Responders program is to ready students for entry into post-secondary education and/or employment opportunities as First Responders through a comprehensive program that trains individuals for planning and initial response to emergency and disaster situation.
About Us
The First Responders: National Guard Center for Emergency Management is a four-year magnet program opened in the Fall of 2009 at Pinellas Park High School. This unique and challenging program focuses on service to community through a variety of careers in emergency management, planning, and response. Students will acquire leadership and team-building skills through project-based learning, mock disaster drills, disaster preparedness training, and other hands-on experiences with state-of-the-art equipment.
All First Responders will have the opportunity for dual enrollment classes, internships/job training with real First Responders, involvement with civic organizations, online training, and participation in student organizations such as Skills USA and FPSA. Students will also have the opportunity to earn certifications in first aid, CPR, AED, homeland security, and other FEMA certifications. The magnet program will prepare students for entry into a four-year college, community college, vocational/technical school, service organizations, or a variety of entry-level positions after high school. Students have the opportunity to purse industry certification by taking Firefighting 1 and Emergency Medical Responder.

First Responder students take their required academic courses and their emergency management electives with the teaching staff of the First Responders magnet program. The First Responders magnet program offers both honors and regular level courses. Electives are chosen from those courses available to the general student body of the high school. Students who complete the four year program meet the vocational course requirement for Gold Seal Scholarship. In addition to their specialized curriculum, First Responder students will have the opportunity to participate in all activities, clubs, and athletics at Pinellas Park High School.
Contacts
Paul Peppers - Assistant Principal/Magnet Coordinator
Jamie Wassermann - Guidance Counselor
Lauren Simpson - Secretary