As quoted in the Wikipedia article on science, "Science (from Latin scientia, meaning "knowledge") is a systematic enterprise that builds and organizes knowledge in the form of testable explanations and predictions about the universe. In an older and closely related meaning, "science" refers to the body of reliable knowledge itself, of the type that can be logically and rationally explained."
Pinellas County Schools Science
Science Class Websites
Click here for Mrs. Brose's class website.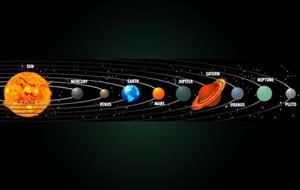 Astronomy Club
See
Mrs. Rivera
for more information about the Astronomy Club.
STEM Club
See
Mr. Preil
for more information about the STEM Club.
---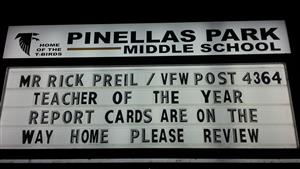 Mr. Preil was named the VFW Post 4364 Teacher of the Year for the 2016-2017 school year!