Announcing PVS Live! -

Registration is Closed
Pinellas Virtual School (PVS) has looked for ways to improve its processes over the last year to ensure 100% student success. In order to provide the best online learning environment, PVS is adding daily, live instruction to the current independent, online, standards-based instruction. PVS Live! will feature daily live interaction between the online teacher and students. PVS Live! is an option for K-5 students during the 2021-22 school year.
PVS LIVE! ELEMENTARY STUDENTS WILL BE PROVIDED SIX CLASSES:
English Language Arts 

Mathematics 

Science 

Social Studies 

Computer Education 

Physical Education 
PVS LIVE! DAILY, LIVE INSTRUCTION SCHEDULE:
English Language Arts, 60 minutes daily, live instruction 

Mathematics, 60 minutes daily, live instruction 

Science, 30 minutes daily, live instruction 

Social Studies, 60 minutes weekly, live instruction 

Computer Education, self-paced 

Physical Education, self-paced
HIGHLIGHTS OF PVS LIVE!:
Class-size will average 35 to 1, but could be as large as 50 to 1 with a Pinellas County, highly qualified, Florida-certified teacher

Students will have cameras on daily to be able to interact directly with the teacher

Pinellas Virtual School uses the Florida Virtual School curriculum which is available online for students and easily accessible 24/7

Supports and accommodations are provided for students with disabilities

Most materials provided online

Uses the 180-day Pinellas County School Board calendar

State-testing taken in person at designated school building site
---
Explore Pinellas Virtual School
Do you have a child that is an independent learner, possesses basic computer skills and takes responsibility for their learning? Pinellas Virtual School may be a good educational choice. Students of PVS have the flexibility to attend full or part time and can work at their own pace. The school's curriculum keeps students engaged.
Our Pinellas Virtual School franchise serves students K-12. For students in K-5 Pinellas Virtual School offers free enrollment in a full-year program featuring the best of tradition and innovation in education. Students and Learning Coaches receive instructional oversight by highly qualified teachers and apply the lastest technology for online learning. For 6th-12th grade students, students may enroll in Pinellas Virtual School as part-time or full-time participants in this program. Public school, private school, charter school, home education and students new to Pinellas County are eligible to apply.


---
Pinellas Virtual School Orientation Information:
Elementary:
Dates to be determined for the 21-22 school year
View our online elementary orientation
6th - 12th Grade:
Dates to be determined for the 21-22 school year
View our online secondary orientation
---
Pinellas Virtual School Options
---
Advanced Placement and Honors Credit
Most high school courses can be taken for Advanced Placement or honors credit. During the registration process, you will be able to select the regular, honors, or Advanced Placement version of the desired course, if it is available.
Courses offered by PVS can help students meet Florida's Digital Learning Act. Under the act, students who are in the class of 2015 or later are required to complete an online course as part of the 24 credits required for graduation. Learn more >>
---
Technology Assistance:
You will be required to fill out our technology request form and apply for free/reduced lunch application as per Florida State Statute 1002.455 and be determined eligible.
---
Meals On Wheels for Kids
Your children can recieve nutrituious lunchtime meals, deliverd to your home, if they attend school form home through virtual or online learning. Click on image to learn more.
_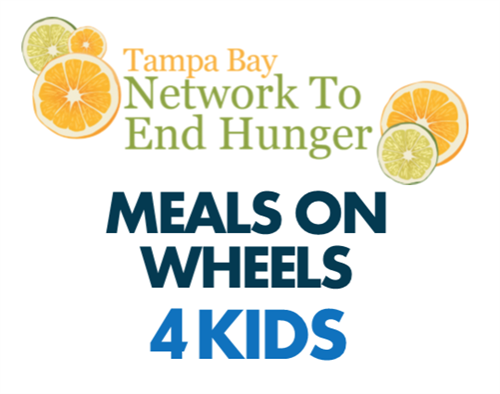 Also check out:
_____________________________________________________________________________________________________________________
Hear what families are saying about PVS!
Subscribe to Pinellas Virtual
Stay up to date with Pinellas Virtual School news and information.
Subscribe now >>