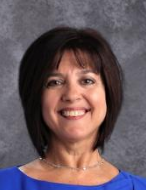 Weekly Update 5/22/17
Principal's Message
Week of 05/22/17

Curlew Creek Coyote Families,

Field days were the place to be last week! Thank you for attending to cheer on our Coyotes! The weather was great and students had a fabulous time celebrating their physical education successes this year.

Congratulations to our 3rd grade Battle of the Books Team who took 3rd place in the district Battle of the Books competition!

Congratulations to our school! The Alliance for a Healthier Generation announced that Curlew Creek has been named to the Alliance's list of America's Healthiest Schools by achieving the 2017 Silver National Healthy Schools Award.

Thank you to everyone who came out to our Barnes and Noble Book Fair! It was such a fun night of cupcake decorating and shopping! If you weren't able to make it you can still buy online. Go to the PTA Facebook page or website for instructions on how to make a purchase to help support our school.

The PTA Board wants to thank everyone who helped support all of our activities this year! They are very proud of all they have been able to do for our school, and are looking forward to a successful 2017-18 school year! If you are interested in volunteering please visit the PTA committee webpage for more information on how to sign up.

Yearbooks were sent home this past Thursday so make sure you check your child's backpack. We still have a few extra so if you would like to purchase one for $25, please send in the order form and your payment. There are also a few extra in the front office. First come, first served.

This week we're having a Book Swap for students so that every student will have books for the summer, and to keep! Thank you for your book donations!

All library books are now overdue. Please turn in yours as soon as possible. If you need to pay for a lost or damaged book, cash only can be accepted at this time.

The last day for backpacks will be tomorrow. School papers, books, and large items will be sent home with students on Monday.

The last day of school is Thursday, May 25th. Students will be dismissed at 12:35. Please make arrangements for the 2 hour early dismissal. Reports cards will be sent home on this day. Report Cards may not be distributed early. If your child will be missing the last day of school, please send a self-addressed stamped envelope and it will be mailed to you.

At the end of this school year, we are saying good-bye to our retiring staff members: Ross Kipp, our Head Facility Operator, and Rosemary Landon, our Pre-K CDA. We thank them for all of their years of service to Curlew Creek and wish them well as they move on to their next journey.

You may still donate to Ryan Lucas' Eagle Scout courtyard renovation project. Go to curlewcreek.org for more details.

Thank you to parents who have joined our 2017-18 School Advisory Council. We are seeking additional members. Please complete a SAC membership form if you are interested or call/email Mrs. Brickley or Janet Martin.

How can you help to keep learning in progress during the summer months and prevent the summer slide? Access all the great summer reading opportunities that Pinellas County Schools has to offer. All students will have access to MyON, Reading with the Rays, Scholastic Challenge and more. Check the Curlew Creek, PTA and PCSB Websites and Facebook for information and to access these great programs. Also, it's no too late to enroll in the Summer Bridge program.

The first day of school in the fall is Thursday, August 10th. Meet the teacher for grades 2 through 5 is Tuesday August 8th from 2-3 PM. PreK, Kindergarten, and 1st grade Meet the Teacher is Wednesday August 9th from 2-3 PM. Class lists will be posted on Friday August 5th at 4PM. Back to School Night for grades 3-5 is August 22nd, and grades K-2 is September 5th, from 6-7:30pm.

I want to thank our families, students, and staff for a very successful school year! And I want to thank you for your ongoing support! I wish you a safe summer, and I look forward to seeing you in August.

Principal Brickley