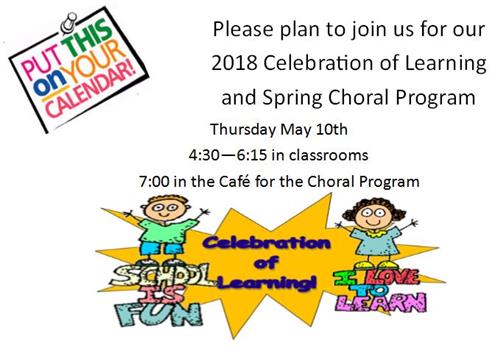 ~~~~~~~~~~~~~~~~~~~~~~~~~~~~~~~~~~~~~~~~
Our BOGO Book Fair is coming soon. May 14th - May 18th our entire Book Fair is Buy One- Get One FREE!
~~~~~~~~~~~~~~~~~~~~~~~~~~~~~~~~~~~~~~~~
Parent Academy Spring 2018
This catalog consists of workshops and webinars that are categorized into three main pillars: Student achievement – workshops/webinars that provide information and strategies for parents to support their child at home; Parent Advocacy – workshops that provide information and strategies to help parents to advocate for their child; and Personal Growth workshops to build parents confidence and provide them opportunities for growth.



REGISTRATION INSTRUCTIONS
If you are interested in attending one (or many!) Parent Academy workshops, please register by clicking https://tinyurl.com/PCSParentAcademy.
or type the following into your browser https://tinyurl.com/PCSParentAcademy. For webinars, the meeting link will be sent to the email address you are using for registration.
Some community events require separate registration or you are welcome to just drop in. Refer to the workshop description for specific information.
Dates, times and locations are accurate at time of publication; courses listed in this guide are subject to change. Therefore, pre-register and any updates will be sent via email.

All Parent Academy courses are free of charge and designed for parents, caregivers and community members. Students are welcome to attend along with their families if appropriate.

For questions, contact Sheila Kane, Family and Community Engagement Coordinator, at kanes@pcsb.org or 727-588-6000 x1846
~~~~~~~~~~~~~~~~~~~~~~~~~~~~~~~~~~~~~~~~
Parents of Special Needs Students: Make Your Voice Heard
Take the ESE Parent Survey at www.esesurvey.com.
It is time for the Florida Department of Education's annual ESE Parent Survey. The survey helps determine how well your child's school is partnering with you and promoting your involvement in your child's education.
The survey is for parents of students who receive special education services. Your feedback helps the state and the school district improve special education services for students and their families.
The survey is confidential, but PCS receives overall results and makes changes based on your feedback. As a result of feedback, the district has developed a new support group for parents of students who receive special education services, an ESE parent guide to help parents advocate for their children, and a new ESE department position that helps students and families plan for life after high school.
Complete the survey at www.esesurvey.com starting Feb. 1. Paper surveys are also being distributed. If you need a paper survey or want more information, please contact Tracy McMannus at 727-588-6062 or MCMANNUST@pcsb.org.
~~~~~~~~~~~~~~~~~~~~~~~~~~~~~~~~~~
~~~~~~~~~~~~~~~~~~~~~~~~~~~~~~~~~~
Internet Offer
~~~~~~~~~~~~~~~~~~~~~~~~~~~~~~~~~~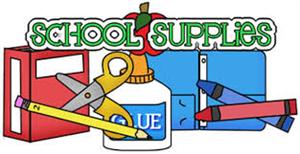 School Supply lists for the 17-18 school year are now available.
~~~~~~~~~~~~~~~~~~~~~~~~~~~~~~~~~~
The Annual School Financial report is now available.
2016 Florida Statutes for
Educational funding accountability is available.
Click Here
~~~~~~~~~~~~~~~~~~~~~~~~~~~~~~~~~~
CLICK HERE to get more information about the Florida Standards