Welcome to The Arts Lane
Home of the Sharks
Dream it ~ Believe it ~ Achieve it

Sandy Lane Elementary Conservatory for the Arts is an Arts Integration The goal of arts integration is to increase knowledge and achievement of a general subject area (Math, Science, ELA) while simultaneously fostering appreciation, understanding and achievement of the Visual and Performing Arts.
Julie Brewster, Assistant Principal
Click on name above to email Principal or Assistant Principal
Student Hours: 8:15 AM - 3:30 PM
Breakfast: 7:45 - 8:15 AM
Office Hours: 8:00 AM - 4:00 PM
School Tours: Please call the School for an appointment or email Maria Athanasulis
BLACK HISTORY MONTH
The year 2020 marks the centennial (100th Anniversary) of the 19th Amendment (1920) and the women's right to vote. The year 2020 also marks the sesquicentennial (150th Anniversary) of the 15th Amendment (1870) and the right of black men to vote after the Civil War.
Come Join our Black History in the Making Celebration on
Thank you to ALL our guests who came and talked to our scholars for the Black American Speak In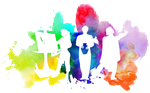 Learning at the Arts Lane
3rd
Learning Table Graphs
Receiving Dictionaries from the Rotary Club
4th
Rays and Angles
Making Wind Turbines
5th
Science Matters! Review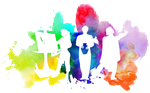 Upcoming Attractions
Next SAC meeting is Thursday, March 26, 2020 at 5:00 p.m.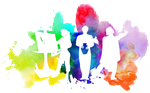 Check out what is happening academically

around The Arts Lane
https://dana.org/article/nih-sound-health-grants-raise-the-volume-on-music-singing-research/