Welcome to The Arts Lane
Home of the Sharks
Dream it ~ Believe it ~ Achieve it

The Conservatory for the Arts at Sandy Lane is an Arts Integrations school. Our focus is the quality of Arts education as its own curriculum as well as Art Integration in the Gneral Education Classroom. The goal of Arts Integration is to increase knowledge and achievement of a general subject area (Math, Science, ELA) while simultaneously fostering appreciation, understanding and achievement of the Visual and Performing Arts.
Julie Brewster, Assistant Principal
Click on name above to email Principal or Assistant Principal
Student Hours: 8:15 AM - 3:30 PM
Breakfast: 7:45 - 8:15 AM
Office Hours: 8:00 AM - 4:00 PM
School Tours: Please call the School for an appointment or email Maria Athanasulis
Thank you to The Pinellas Literacy Association and Noelle Stillman for Our Little Free Library.
Ms. Stillman wrote the grant and gifted her talent creating the artwork.
Community, Arts and Eduction are the perfect partnership. Keep reading Sandy Lane scholars!
pictured left to Right: Noelle Stillman (artist), Julie Brewster (AP), Dr. Jeff Moss (principal), Allison Sisco (LIS, PLA)
Virtual Learning Continues! Check our Digital Learning Page in the shortcuts.
Registration for VIRTUAL Summer Bridge is now OPEN.
Please login to https://reservation.pcsb.org/ to enroll your scholar.
If you need any help with your Parent Username and Password, please email our Data Manager, Rina Neziri, at nezirir@pcsb.org.
Summer Bridge will run from Monday, June 8, 2020 until Thursday, July 16, 2020.
It is open for all current Kindergarten through 4th grade students.
Current 5th grade students can also be enrolled in Middle School Summer Bridge.
Summer Bridge is run by the scholar's assigned middle school for next year. Use the online student reservation system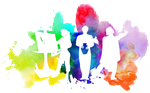 Where to get school meals during school closures:
For up-to-date informtion relating to school closures please visit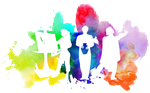 Check out what is happening academically

around The Arts Lane
https://dana.org/article/nih-sound-health-grants-raise-the-volume-on-music-singing-research/