Spotlight
Senior Week (This Week!!! April 24th - 29th)

Tuesday - Senior ICE CREAM Social (12:30 p.m - In Cafeteria)

---Cap & Gown Distribution, in The Cafeteria during the Ice Cream Social!!!

---Permission Slip For Senior Breakfast & Senior Picnic Due!!!

---Senior Reflections and Awards (Auditorium 7 pm [wear your cap & gown and meet in cafe by 6:30 p.m])

Wednesday - Senior Breakfast & Celebration (9 a. m. at the Allstate Building)

Friday - Senior Picnic - 9 a. m. at Lake Vista Park (B.Y.O. Frisbies, kickball, football, & more)

Saturday - Grad Bash, (2 p.m - 4 a.m [see Mrs. Santiago for more info])

Follow us on twitter @LHSspartans for your Senior updates!!!

Brooks Law Group Scholarship

The Brooks Law Group is giving scholarships, one set of three for the spring, and another set of three for the fall for people looking into practicing law.

1st Place: $1000

2nd Place: $500

3rd Place: $200

Please Refer to the Scholarship Page for more information of this scholarship and of others.

Congratulations to 9th grades Davon Miller

Davon wrote and published a series of 3 children's books called,

"Mr. Ticky-Tock Clock."

We are extremely proud of Davon! Looking forward to the next book.

Yearbooks are Going Fast!!!

Your time is running out to buy a Lakewood High School yearbook! This school year's memories will last a lifetime in your copy of Lakewood's Alpha-Omega. This book will be a precious reminder of some of the happiest times in your high school career. To buy a book, go to balfour.com or bring $80 cash or money order to Ms. Tobin in Room C100.

The school year is coming to an end.

Don't let this opportunity slip by!

Congratualtions Kiara Rivera

Congratulations to Kiara Rivera for her Art for receiving the Gold Medal in the Scholastic Art National Exhibition. For 2017, there were over 330,000 entries nationwide. There were 1043 national Silver Medals in Art and 578 national Gold Medals in Art selected by the national judges. Receiving a national award is life changing experience for students as they join an elite group of national award recipients. Kiara who received a GOLD MEDAL and Teacher, Mr. Ganchou, are invited to the national ceremony at Carnegie Hall in New York City on June 8 to be at the exhibition reception.

Parent - Student Surveys

In an effort to improve system practices, Lakewood High School is conducting a Student Survey (Middle and High). We value your opinion and ask that you take the time to complete this survey. In order to complete the survey, please go to:

Click here to open student survey
Click here to open Parent Survey

Please be assured that your responses to this survey will be anonymous. Your honest opinion is appreciated. Thank you for your time and attention to this matter.

Lakewood Yearbook and Senior Dues

Yearbooks are now $80; If you wish to buy a yearbook bring cash or a check made out to Lakewood High School to room C-100.

For the class of 2017, senior fees are now $125. Remember, you cannot go to certain events without your senior dues! To pay them, you need to go to room B104, and speak to Ms. Santiago.


Extended Learning Program

ELP for students who need assistance will occur in B103 every Tuesday through Thursday 2:30 - 3:30



Office 365 for All Lakewood Students


Microsoft Office 365 is now available to all students to use FREE at school, home, or anywhere in the world.
Senior Info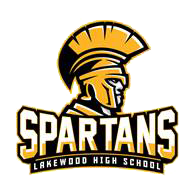 Lakewood High Class of 2017

Upcoming Events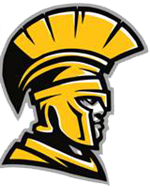 Senior fees are now $125.
Graduation Testing:
· The Next ACT is June 10th!

· The next SAT is May 6th. (Following SAT test is June 3rd!)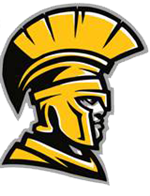 The deadline to buy a Senior Tribute Ad has passed.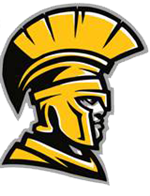 FOLLOW US ON TWITTER: @LHSSPARTANS for reminders on senior information.

Our Mission
The mission of Lakewood High School is to prepare our students to be successful and adaptable in a dynamic world.
Schedule
The school day starts at
7:05 AM
and ends at
2:05 PM
. Lakewood uses block scheduling meaning 8 periods over two days.
A "
Black"
Day Schedule
(Periods 1,3,5, and 7) or

B "

Gold

"

Day Schedule

(Periods 2,4,6, and 8)


Lunch: 10:20am - 10:50am
10:50am - 12:25pm