---
Canvas Issues This Morning
Please be aware that Canvas is having problems across the entire district today. For our myPCS students please use this time to work on Dreambox, iStation, iReady or any other resources you normally use. Please continue to check back on your teachers Canvas page regularly, as hopefully the problem will be resolved sometime this morning. As always thank you for partnering with us here at Gulf Beaches.
---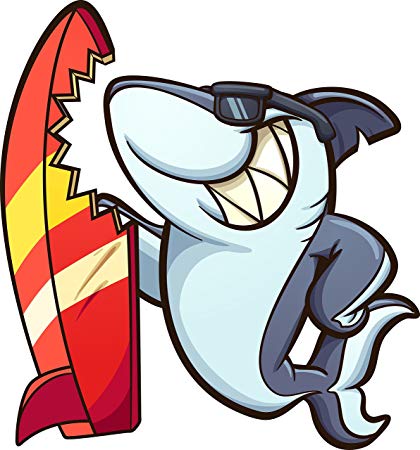 ---
FSA Testing Info
As we look ahead to the month of April the windows for state testing and assessment open. In this window, our 3rd, 4th, and 5th grade students will be taking the state's Florida Standards Assessments (FSA). Our students and teachers are working diligently towards mastering the curriculum standards. Please join me in supporting their efforts as our students prepare to "Show Us What They Know!" Your help in making sure your child maintains their attendance by arriving to school on time and prepared to learn will make a world of difference!!! Just a reminder that students must attend "In Person" to participate in the FSA testing. Full participation in the FSA is important for your child, our teachers, and school.
---
Lunch News
School Lunch is still provided at no cost to students, but in the past second lunches have been provided at no cost as well. Starting next week students can still get a second lunch if they choose, but will have to pay for the second lunch. Also remind your child that lunch is the entire meal, which includes a drink. If they want only individual items like a milk only, they will need to pay for that since a la cart items are not included in the no cost lunch program. As always if you have any questions or concerns please give us a call at the school (727)893-2630. Thank you for partnering with us, and the food services department to continue to provide healthy food options for your child daily.
---
Important Information
Gulf Beaches Families,
Here are the latest updates for the construction and traffic patterns in and around our school campus.
Starting Monday, 2/1, the Car Circle access will reopen to gain access to Boca Ciega Drive at 82nd Avenue. Please resume our normal Car Line Patterns for utilizing the Car Circle for student drop off and pickup.
I want to "Thank!" everyone for your patience, understanding and helping keep safety our first priority.
If you have any questions, please call the school at 727-893-2630.
FINS UP! And have a great weekend!
---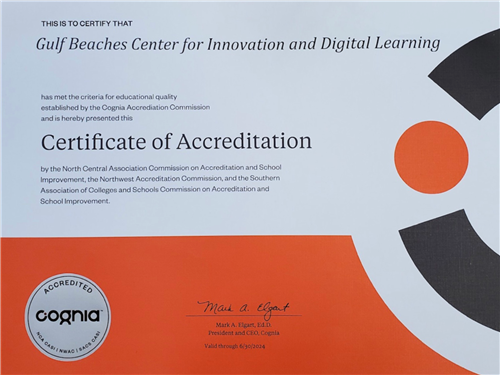 ---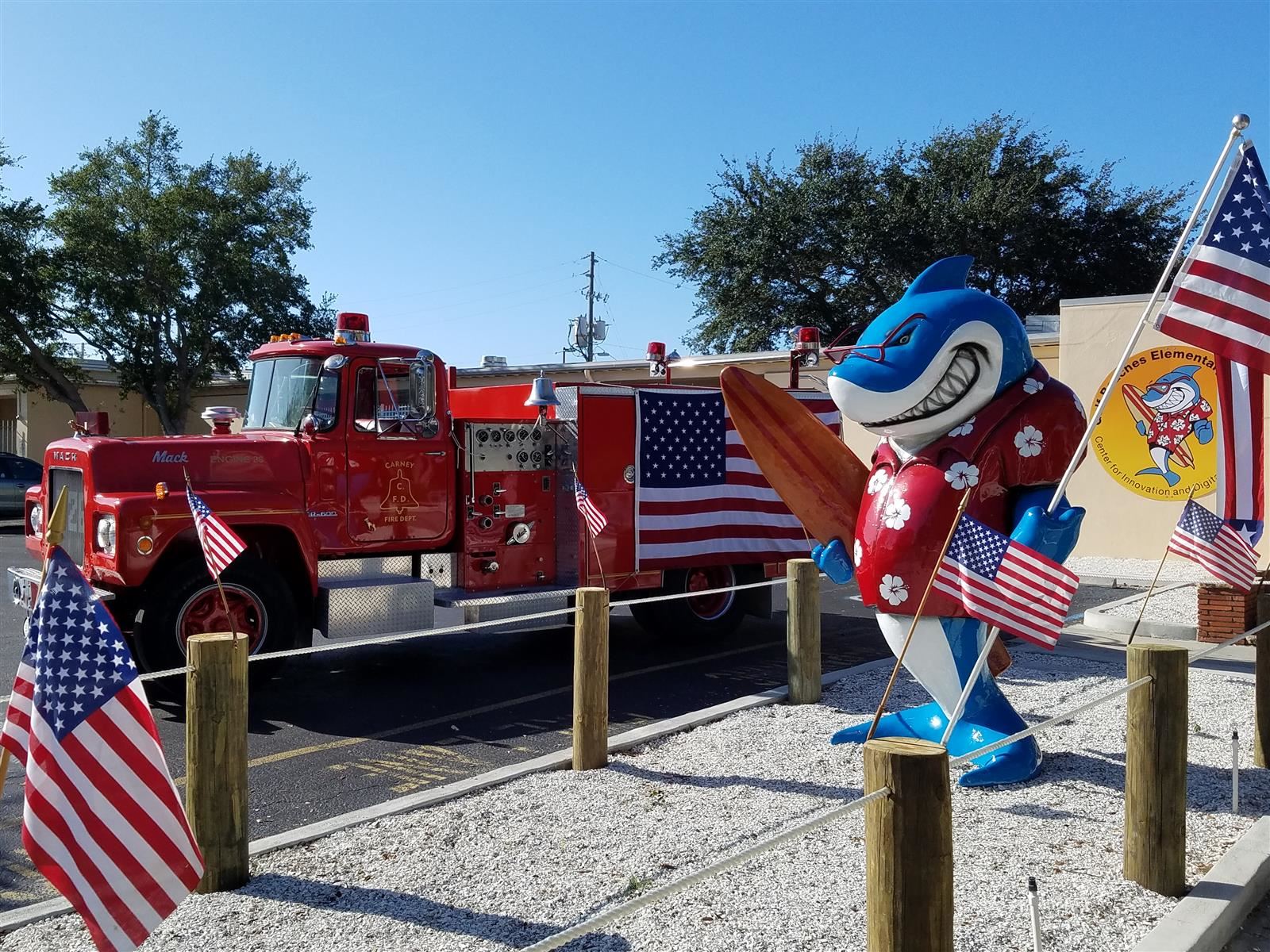 Process to Request a Change of Learning Options for MyPCS Students
Parents/Guardians,
In order to request a change of learning option for your child to return to In Person Schooling, simply call the Front Office during regular business hours between 7:30 am. and 3:30 pm. to have your request processed immediately over the phone. (727)893-2630
---
Virtual Concerts from GBEMS
Please use the following links to access the Winter Concert, and the Veterans Day
Celebration songs that were recorded at school. Even though we can't be together right
now, at least we can still enjoy the musical abilities of our very own GBEMS Sharks.
---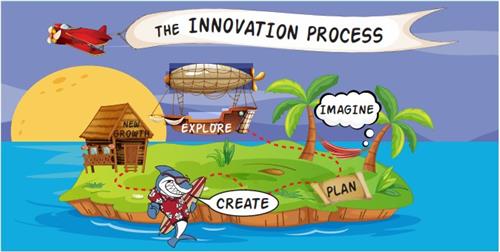 ---

Road Construction Update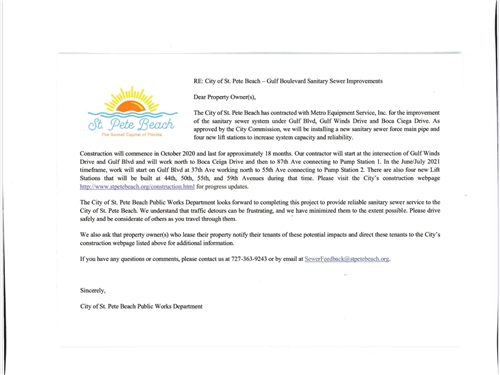 ---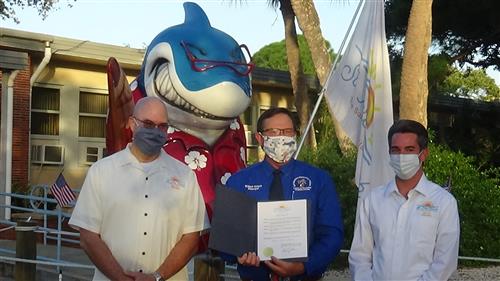 A Moment with Mr. Kalach
Please watch the video in the link below for some important information as we prepare to welcome back many students from myPCS instruction to face to face instruction in the next few days. Mr. Kalach has tried to answer questions that you might have in regards to safety and instruction, but if you have questions after viewing this please feel free to contact the office at (727)893-2630.
---

Attention! Attention!
Food and Nutrition Update
The new program will begin on November 2nd and will allow all students to receive free lunch from school. You can certainly still bring your own lunch if you like, but with all the great healthy options at your school cafeteria you might change your mind.
---
Not an actual Gulf Beaches Student, this has been a dramatization of learning from home.
Are you having tech issues?
If so here is a list of helpful information.
1. Did you notify your child's teacher of the issue, and wait for them to respond to you. They might have a fix for you, but will need sometime to be able to respond.
2. Decide if the issue is with your device or your credentials. The easiest way to do this is to see if you are able to login on another device at home using your child's r2d2 and password, if so it is probably an issue with the school issued device, but if not it might be as simple as us resetting your password for you.
3. Decide if it is a wifi issue. Check to see that you are connected to your preferred wifi, and that all passwords to use it are entered correctly, you may have lost connectivity if you recently closed your device, and need to rejoin your wifi network. You also may have to reset your wifi, if you have multiple devices logged into it at the same time.
4. Determine if the charger you are using with your device is the correct one, and that it is plugged in to a working outlet. Do you see any response from the device when you plug it in? Any lights come on, or screen brightness increases.
5. Determine if you have limited connectivity, or limited tech issues. Meaning you can do some of the assignments from the teacher, but can not do all. If that is the case in the mean time continue to work on the assignments you can. That way you will not fall behind in the other areas you are able to work on currently, it will also give the teacher sometime to respond to see if they can help problem solve for you.
6. If you are on a laptop and get a message about wrong credentials, or expiring license, unfortunately the only way to fix that is to drive to any public school parking lot, and log the computer in from there, it will force the license information out, and should update the credentials. If that does not work, please call the office to schedule a time to have Mr. Carney meet you to help you get this resolved.
If you have used the above information and still need assistance, please reach out to us here at Gulf Beaches (727)893-2630, or contact the Pinellas County Schools tech support number (727)588-6060. Thank you.
In order to help you as quickly as possible please be prepared to provide some information when you contact us. We will need your child's name and teacher's name. What type of device you are using a school issued ipad, or laptop. The 7 digit county tag number off the back of the device. Your child's r2d2 number and their password. Finally we will need to know as specific as possible what the problem is?
---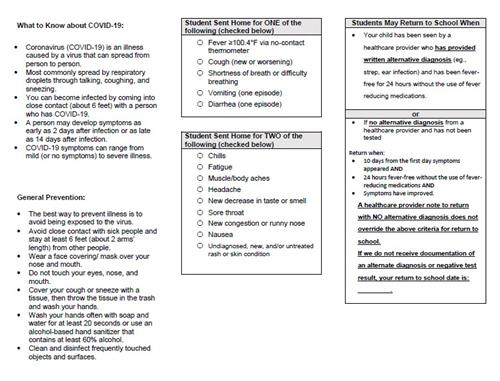 ---
Morning Carcircle Update
Thank you parents for working hard to get your students to school on time. As always it is great to see students on time to start the day, and eager to learn alongside their classmates. Please remind your child to have their mask on while waiting to unload so they are prepared to move as soon as the door opens. Remember parents to please stay in your car at all times while you drop your child off, it is for every ones safety, and also allows the car circle to flow without the stop and go of getting out of your vehicle. We also want to remind you to please pull all the way forward in the car circle drop off to allow as many kids to unload as possible at a time. As always we have a no cost breakfast available every morning for students and encourage them get some, its good for them, and helps to wake their brains up for learning. Together we can help keep our kids safe, and have them prepared for the day.
---
https://www.pcsb.org/domain/11713
Please refer to the link above for the most upto date information from
Pinellas County Schools. By following the guidelines and information
posted we can all do our part to keep students and staff safe and healthy.
THe section on Self Screening is especially important to adhere to.
---
Every Friday school lunches for the following 5 day school week will be distributed in the carcircle from 9:00AM - 9:45AM for students enrolled in the myPCS program, that would like to participate in the school lunch program at Gulf Beaches. The normal distribution day will be Friday unless there is no school on a certain Friday, and we will communicate that change in day, ahead of time. The lunches will be prepackaged, and we will continue to practice social distancing procedures as we disperse the lunches.
---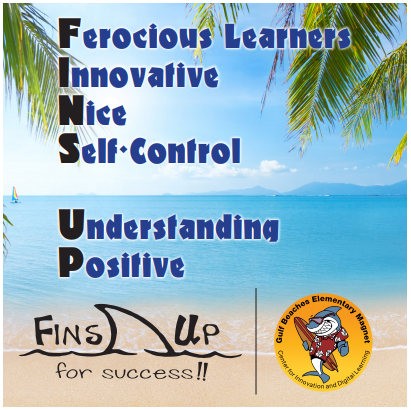 ---
School Advisory Committee (SAC) Membership Drive
Parents and Community Members are encouraged to become involved and connected to our school by joining SAC.
SAC is a team of stakeholders from various segments of the school community with the responsibility to help student success. The role of a SAC member is to assist in the preparation and evaluation of the School Improvement Plan (SIP), assist the principal with the school budget, decide how SIP Funds are spent and decide jointly with the school faculty how state recognition funds are spent.
If you are interested in joining SAC, please contact the school's Front Office today!
---
Medication Drop Off
If your child has had medication that was stored onsite in the past, you will need to schedule an appointment with Mrs. Messer the school secretary, by calling (727)893-2630 ext. 2005. Please know this is a different process from in the past, and is to continue following safety guidelins put in place for all. Thank you.
---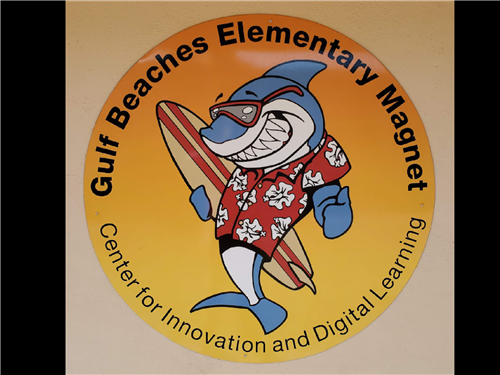 ---
The Annual School Financial Report has been posted to the district website. Florida Statutes require each school to make this report available to their parents as soon possible. Please provide the link below within the parent's page of your school website with a statement that the report is available for their information.
The report can be found on the district website by following the link below:
Attention Parents
Please find time to review the information from the Pinellas County Schools, Student Code of Conduct Page 42. There has been a recent rise in the number of students using digital devices such as cellular phones on campus, and traveling to and from including use on school buses. Together we can help to keep our kids safe, and make sure they are being good digital citizens. We also encourage you to talk to your child and ask what apps they are using for their own entertainment purposes. While we take great pride in teaching our students digital citizenship sometimes popular apps can encourage confusion to our digital citizenship teaching snapchat, tik tok, instagram, facebook, twitter, etc.
Pinellas County Schools Code of Conduct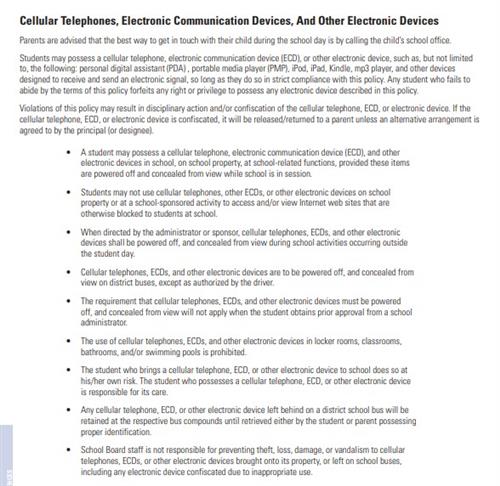 ---
Important Announcement
Travel to School Safety Issues
Please use this link to report unsafe conditions and/or concerns for your trip to school.
---
Super News
We are an A+ School
Great job students, staff, and parents. With all of us partnering together and working hard, our school has been recognized as an A+ school, by the Department of Education in Florida. This is a huge accomplishment, so make sure you celebrate your success. This can only be accomplished by everyone working together toward a common goal, our student's success. As always, thank you for partnering with us.
---
Please use this link to find out how you can join PTA.
---
Healthy Snacks On The Menu
Free App Available from www.nutrislice.com to view the nutrient content of meals served.
****Gulf Beaches Elementary Magnet School will require that all foods and beverages sold, served,
and offered during the school day, and the extended school day, meet Smart Snack's guidelines.
---
Carcircle Pick-up and Drop-off Map
Please refer to the map below to see the flow of our car circle in the morning and afternoon. Remember the safety of everyone is our number one concern, and with your help following this traffic flow we can make sure that everyone is safe.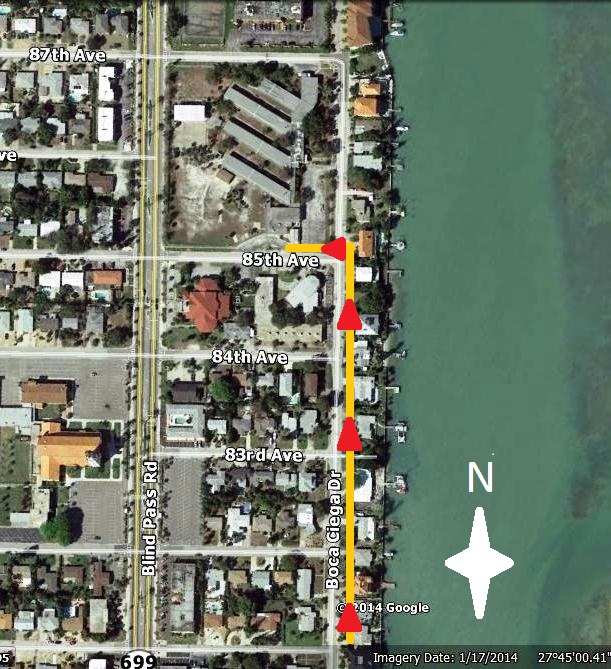 ---
Updating Parent Contact Information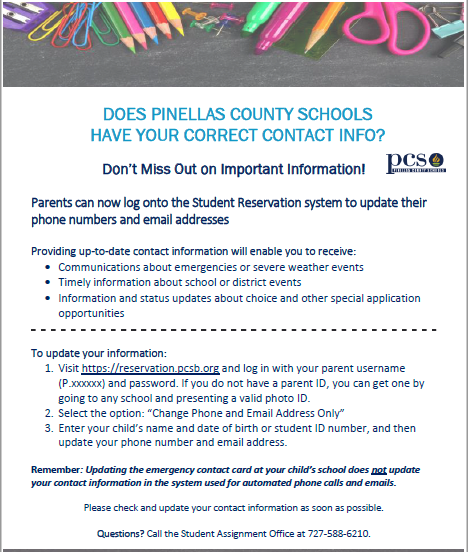 ---
Important tips for navigating our site:
Visit our calendar for upcoming events! The link is located on the left hand side of this page in the Upcoming Events block.

Scroll down the page to see our Announcements, Spotlight, and Mission tabs! They contain very important information.
Don't see what you are looking for? Still have questions? Please click on the "Contact" button at the top of this page to send an e-mail to Mr. Carney. He will address your request as soon as possible.