Welcome to Brooker Creek's Media Center

The mission of Brooker Creek Elementary Library Media Program is to provide students with the skills and resources to become independent critical readers, thinkers, and informational explorers. We will accomplish this by providing a collection of resources and information that will satisfy the educational needs and interests of students and staff in a flexible setting where students may develop the skills they need to analyze, evaluate, interpret, and communicate information and ideas.

Important Information:

We have over 19,000 books in our library. When you come to the media center you may want to check out a book on a specific topic.


Each book has its' very own address. That way you can find the book you are looking for with out looking at all 19,000 books. The books address is located on the spine. It is called the Call Number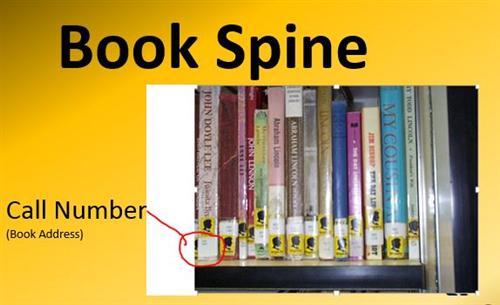 Visits to the Media Center:
Library Hours:
8:15-8:25 Returns only
8:45-2:15 Check Outs and Returns
2:15-2:40 Returns Only
Library is open before and after school for returns only
After announcements students may come to the media center for book checkouts.
Watch the live announcement slideshow for changes-sometimes I may be called away briefly.
Students in grades 3rd thru 5th grade may visit the library in small groups no larger then 5 students per class.
Teachers may schedule whole class visits.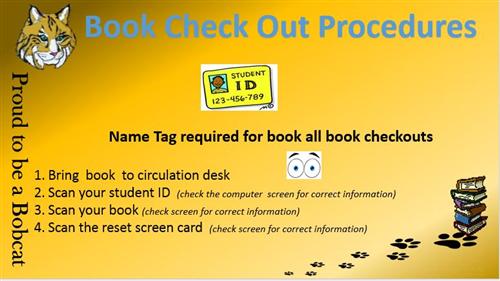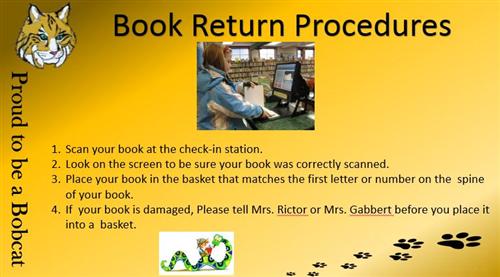 Media Center Rules and Expectations:
Use a quiet voice - level 0 or 1 whisper voices
Walking Only
Keep your hands and body parts to yourself
Treat the books with respect
Always use a "Shelf Marker" to replace the book on the shelf exactly where you found it …. if you chose not to check it out.
Treat all books with care
Return the library books on time