Meet our Kindergarten Teachers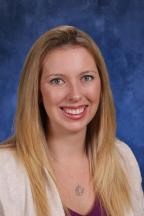 Phone:
Email:
Degrees and Certifications:
Mrs.

Kara Scott

Hi! My name is Kara Scott and I am thrilled to be teaching Kindergarten for the 2020-2021 school year at Tarpon Springs Fundamental.

I graduated from American University with a degree in Elementary Education and earned my Master's Degree in Education from The University of Florida. I enjoy continuing my education and staying up to date with the newest studies and trends in teaching, especially those including technology.

I have been teaching for 17 years and have enjoyed teaching various grade levels including first, fourth and kindergarten. This coming year will be my 12th year teaching kindergarten and I love every second of seeing the students learn and gain new knowledge.

I look forward to coming to work every day and seeing the students blossom over the course of the school year. I love getting parents involved and I look forward to working with you and your child to make this a school year they will never forget.

When I am not teaching, I enjoy going to Disney World with my husband and two daughters, ages 8 and 6. We also have two small dogs named Falcor (Maltese) and Zero (Havanese).

I look forward to a wonderful school year together!
Phone:
Email:
Degrees and Certifications:
Mrs.

Michelle England

Hello! My name is Michelle England and this will be my first year teaching here at Tarpon Springs Fundamental! I am so excited to be teaching Kindergarten this school year! I recently graduated from St. Petersburg College where I earned my Bachelor of Science in Elementary Education with a Reading and ESOL endorsement. I have lived in Clearwater all my life and am proud to say I am a former student of Tarpon Springs Fundamental. Being able to teach at TSFES is a full circle, as some of my best childhood school memories took place right here at TSFES. Teaching is my passion, and I can't wait to watch my students grow as learners throughout the school year. Some of my favorite pastimes are spending time with my husband, playing with our dog Mia, and two cats Mr. Bubbles and Spice. I also enjoy going to the beach, traveling, and spending time with my family.

As a teacher, I strive to provide my students with a strong foundation so they can be successful throughout their school careers. I believe in providing my students with a safe, caring, fun, and engaging learning environment where they will feel comfortable to try new things and grow as learners. I am looking forward to an awesome school year!
Phone:
Email:
Degrees and Certifications:
Mrs.

Amy Tassone

Hello. I am Amy Tassone and I'm absolutely excited to be teaching kindergarten this school year at Tarpon Fundamental. I have taught 23 years in Pinellas County and 15 of those years have been in Kindergarten and First Grade. I sincerely love teaching both of these grade levels.

It is a passion of mine to instill a love of learning in my students so that they become lifelong learners. It is truly amazing to see their growth and accomplishments as they become readers, writers, and mathematicians. I especially love seeing the children's personality blossom throughout the year. It warms my heart to see their confidence and individuality grow and shine by the end of the school year.

I was born and raised in Indianapolis, Indiana. I graduated from Ball State University with a BS Degree in Elementary Education. After I graduated, I was ready for some warm weather so I moved down to Florida and have never been happier!

I enjoy spending time with my husband and two children. I truly love creating memories with my family. The activities we enjoy the most are going to theme parks, sporting events, and movies. We also love to relax at our local beaches and parks.