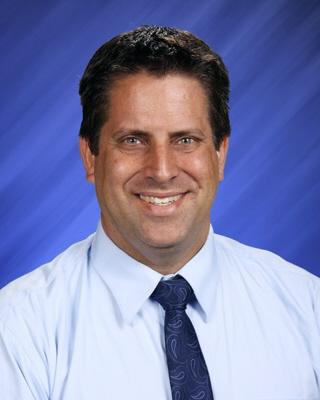 Phone:
Email:
Degrees and Certifications:
Mr.

Schell

Mr. Schell was born in Jeannette, Pennsylvania, a town southeast of Pittsburgh. He has lived in Florida since 1999, except for a year spent in Cape Cod. Though he is not native to Florida, Mr. Schell has lived here longer than in any other state. Just don't call him "Florida Man."

Mr. Schell graduated from the United States Coast Guard Academy in 1997 with a Bachelor of Science in Civil Engineering and proceeded to not work with concrete, structures, bridges or roads. He was an officer in the Coast Guard for 10 years, the last seven as an aviator, flying the HH-60J helicopter. As the Partnership in Education coordinator at the Coast Guard Air Station in Clearwater, Mr. Schell conceived the idea of becoming a teacher after his service in the Coast Guard. Due to a medical condition, Mr. Schell was grounded from flight status and took a sabbatical, which became permanent after two years. He took on the role of stay-home parent before embarking on a career in education.

He obtained a master's degree in Elementary Education (K-6) with an ESOL endorsement from the University of South Florida St. Petersburg in 2014. Mr. Schell interned at Curtis Fundamental in 2014 and became a fixture on staff in 2016. He has taught 5th grade and managed the science lab since 2015.

Along with his wife Gina, Mr. Schell has three children. They also have three German Shepherds. Mr. Schell enjoys roller coasters, random discussions, water sports, backyard archery, demolition derbies, movie trivia and reading about history. He is a fan of the NFL (Steelers) and NHL (Penguins and Lightning).