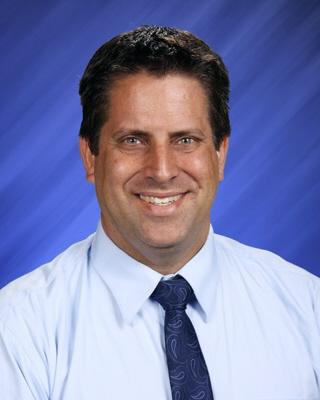 Phone:
Email:
Degrees and Certifications:
Mr.

Schell

Mr. Schell was born in Jeannette, Pennsylvania, a town once famous for glass factories southeast of Pittsburgh. He has lived in Florida since 1999, except for a year spent in Cape Cod. Though he is not native to Florida, Mr. Schell has lived here longer than in any other state. Just don't call him "Florida Man."

Mr. Schell graduated from the United States Coast Guard Academy in 1997 with a Bachelor of Science in Civil Engineering and proceeded to not work with concrete, structures, bridges or roads. He accepted a commission in the United States Coast Guard and undertook many roles as a United States Coast Guard officer including Damage Control Assistant, Public Affairs Officer, Legal Officer, Flight Safety Officer and Instructor Pilot. While fulfilling the collateral duty of Partnership in Education coordinator and FCAT tutor at Coast Guard Air Station Clearwater, Mr. Schell conceived the idea of becoming a teacher after his service in the Coast Guard. Due to a medical condition, Mr. Schell was grounded from flight status while in Cape Cod and took a sabbatical, which became permanent after two years. He took on the role of stay-home parent before embarking on a career in education.

He obtained a master's degree in Elementary Education (K-6) with an ESOL endorsement from the University of South Florida St. Petersburg in 2014. Mr. Schell began his association with Curtis Fundamental by earning invaluable experience as an intern in the fall of 2014. He is entering his 6th full year of teaching fifth grade, and fifth year of teaching at Curtis Fundamental Elementary. Mr. Schell has been a fifth grade STEM instructor for the last three years and science lab manager for the past five years.

Along with his wife Gina, Mr. Schell has three children. The oldest is about to start her freshman year at the University of Pittsburgh. His middle daughter is entering high school and his son, eighth grade. They also have three German Shepherds. Mr. Schell enjoys roller coasters, water sports, backyard archery, Marvel movies and reading about history. His desire to watch live sports is somewhat diminished, but you can still catch him watching the NFL (Steelers) or NHL (Penguins and Lightning).