What doe Gifted Mean?
What Does Gifted Actually Mean?"

Gifted:

1) Dictionary defines gifted students as "having exceptionally high intelligence "

2) Florida defines gifted students as "students who have superior intellectual development and are capable of high performance"

3) NAGC defines gifted students as "children who are gifted when their ability is significantly above the norm for their age"

MBES Gifted Program:

We offer on-site, part-time gifted services to all eligible students at McMullen Booth Elementary. Students are pulled out for 3-5 hours per week to work with a gifted endorsed teacher and gifted peers. Curriculum focuses on critical and creative thinking, problem-solving, social-emotional growth, and high-level content as a vehicle to work on the Florida gifted goals. Gifted teachers also work with classroom teachers to ensure that their gifted students are being challenged in their general education classroom.
What Should I Do if I'd Like My Student to be Screened for the Program? (choose one)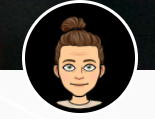 Phone:
Email:
Degrees and Certifications: