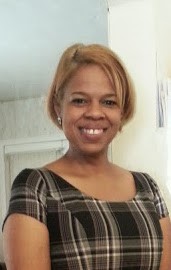 Hello Cypress Woods Families,
Welcome to Cypress Woods Elementary School home of the Eagles. Our staff provides an exemplary instructional program and our focus is student success. We strive for students to experience a well-rounded program that helps them harness their uniqueness and strengths.

Our community is extremely active and is supported by very caring and committed members. We are proud of the efforts made by our children, staff, and parents. At Cypress we work together as a TEAM - Together Everyone Achieves More. As a TEAM, we know our school will continue to excel. Our staff will continue to provide a distinguished program while our community supports our efforts.

You, as parents, are the most critical part of our school success. You take an active and crucial role in providing an atmosphere that promotes education and quality work habits. Your support provides the foundation for students to come ready to learn. I strongly encourage you to be an active part of your child's education by making sure they get to school on time and attend school regularly. Please ensure that your child reads each and every night. Academics require practice, just like playing a musical instrument or sport.

Communication between home and school is very important to the success of the school. I encourage each of you to remain active in your child's education. Always keep the lines of communication open with the school and reinforce the skills and procedures introduced by the classroom teachers on a daily basis. I welcome your participation in the school improvement process through the School Advisory Council (SAC) and our monthly PTA. In an effort to go green, our school newsletters, cafeteria menus, and bulletins will be posted on this website. I encourage you to regularly check this website for our many school activities and events.
You will find your child's teacher is your best resource and I encourage you to build a positive partnership with them. I look forward to working with you as partners in educating your children. I am honored to be your Principal at Cypress Woods Elementary and I look forward to working with our community.
Mrs. Kathleen Parker
Principal