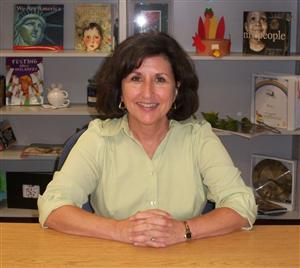 Welcome to Garrison-Jones Elementary, Home of the Pioneers For The Future! Thank you for taking the time to explore our school webpage. It is our hope that you will find our site user-friendly. Our school webpage will be updated as needed to keep you connected to pertinent information as it relates to our school and community stakeholders. Our goal is that you will become acquainted with all our school has to offer.

I am honored to be the principal of Garrison-Jones Elementary. The 2016-2017 school year marks my 11th anniversary as principal. As both a Pinellas County teacher and an administrator, I have profited from many great experiences of students educated in Pinellas County Schools, including my two sons.
I believe that all students can and will achieve in a learning environment created to meet their growing needs. At Garrison-Jones, our mission reflects on developing the whole child through a broad based curriculum, which fosters a positive self-concept, creativity, self-discipline, values, and life skills. We strive to create a safe and nurturing environment where every student receives attention to achieve individual success. Our hard-working staff is skilled and dedicated to making a difference in the lives of students.
Please stay involved with your child's education here at Garrison-Jones Elementary. When we work together, we can help every child achieve success! We welcome your partnership.
Please feel free to contact me anytime at (727) 469-5716 ext. 2104, or email me at bucklesk@pcsb.org

Go Pioneers!!!
Karen Buckles, Principal, Garrison-Jones Elementary