The mission of the Office of Family and Community Relations is to assist stakeholders in forming partnerships with family, community, and businesses to enhance highest student achievement.
Garrison-Jones Elementary School's Family & Community Involvement Program reflects the school needs and strengths. Every day, exciting opportunities for our students take place because the members of the community care enough to get involved. School volunteers are people just like you -- community members, parents, grandparents, students, business people and seniors, who have discovered that spending time and sharing talents with students is an energizing and worthwhile experience.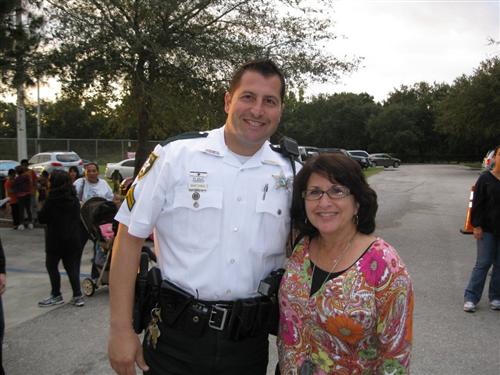 Being a school volunteer doesn't require any special skills- you simply need to be yourself. As you share your time and skills, students' lives can change. Seeing students reach their potential in the classroom and grow as individuals is a wonderful benefit of being a school volunteer. Knowing that you play a role in helping students achieve success is the satisfying part.
No matter your age, experience, or background, if you have a desire to work with children - you can be a Volunteer, too!
Volunteer Registration Form
To volunteer at our school you will need to sign in at the front office and also on the computer that is in the front office.
Computer Instructions
Please call our Family & Community Liason, Carrie Osiel at (727)469-5716 ext. 2117 or email her at
osielc@pcsb.org