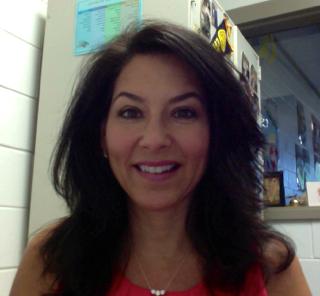 Phone:
Email:
Degrees and Certifications:
Elizabeth Rook

General Music Teacher, Choral Director & Perkins' Beat Director (1990 - Present).
Perkins Elementary, Center for the Arts & International Studies.
Founding Member & Past-President of the Greater Tampa Bay Area Orff Chapter
Music Educator of the Year - 2005
Outstanding Teacher of the Year Finalist - 2006
National Board Certified Teacher in Early/Middle Childhood Music - 2007

I am a native Floridian, a product of Pinellas County Schools. I attended Westgate Elementary, Tyrone Middle School and Largo High. University of South Florida Bachelor of Music Education - Voice/Elementary Music (K-12),Orff Schulwerk Training Level I - Jacksonville University, Florida Level II - Western Carolina University, N.C. Level III - Eastman School Of Music, New York,World Music Drumming Training Level I & 2 - Tampa, Florida

I am married to a wonderful husband, mother of 2 beautiful girls and 1 golden retriever.
Mission Statement – General Music

The mission of Mrs. Rook's music classes at Perkins Elementary is to develop a greater understanding and love of music through singing, reading, playing instruments, moving, listening (analyzing) and composing.

We will follow directions and try our best so that we all experience a positive appreciation and an understanding of music in accordance with the Pinellas County Essential Learnings, the Sunshine State Standards and the National Standards.

Mrs. Rook will provide opportunities for highest student achievement by experiencing music through classroom participation and performances.