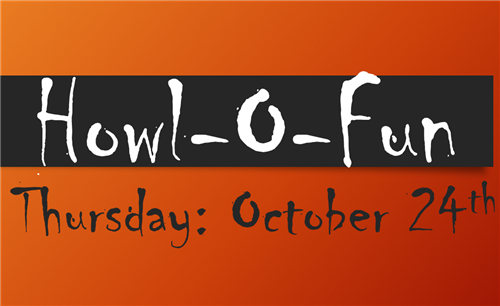 Thursday, October 24th is Jamerson's Howl-O-Fun Event

This special night is one of the year's biggest events!
Ticket sales will be the day of the event: before school, after school, and at the event. Tickets sell for 50 cents each. There will be game booths, a haunted house, and a boo house! Most booths cost 1-2 tickets and food and snacks will be available for purchase with tickets.
We are in need of volunteers- please contact Ms. O'Hare at 727-552-1703 ext: 2026 if you are able to gift your time.
ALL PROCEEDS GO TOWARD HELPING FUND OUR 5TH GRADE TRIP TO KENNEDY SPACE CENTER!!!
Facebook Event Link- Click Here
---