CHS Marine Corps JROTC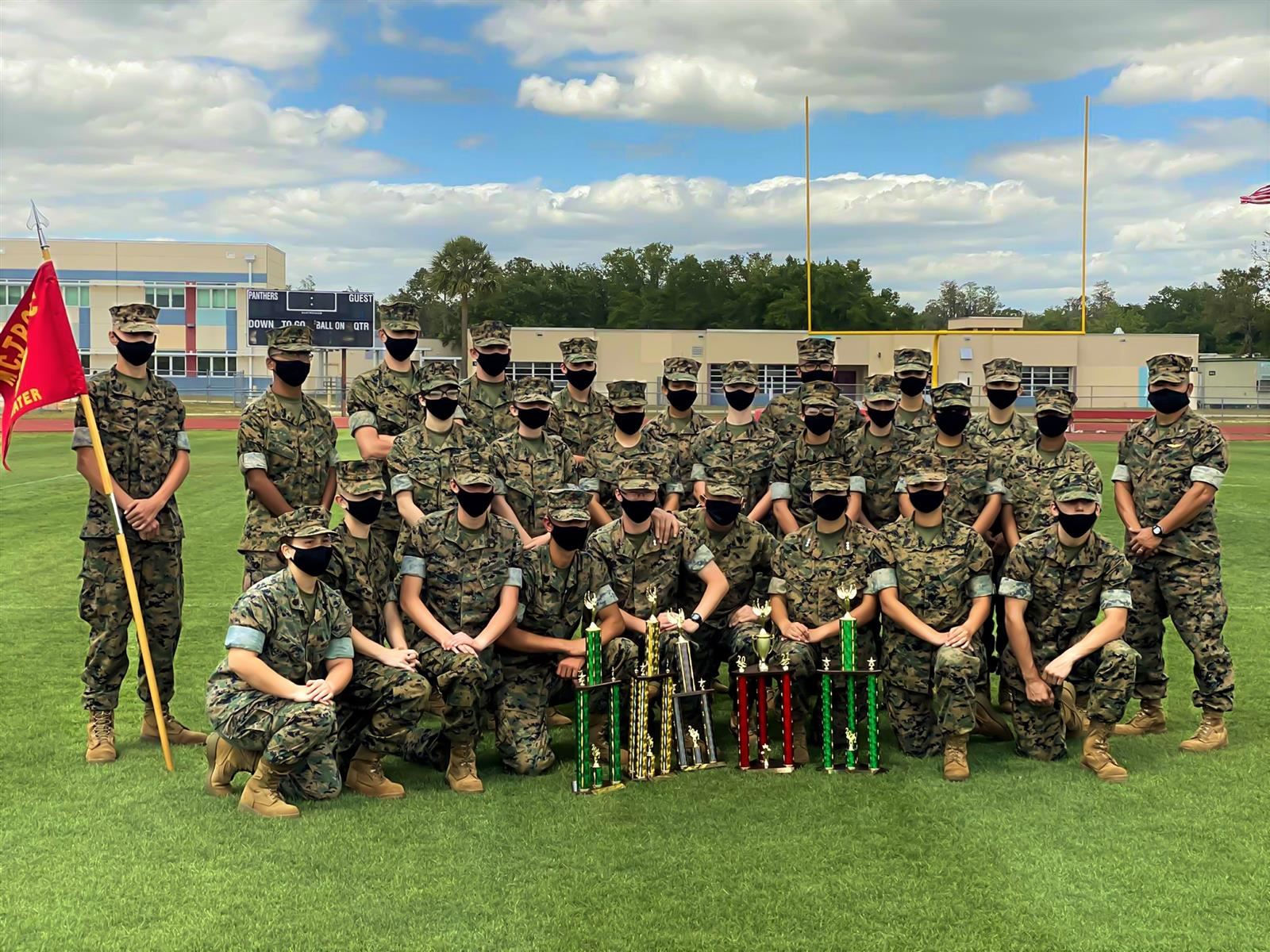 "…at its essence a Leadership Education Program…"

The Junior Reserve Officer Training Corps is a program provided by all branches of the military (excluding the recent Space Force) that provides students with a solid foundation in citizenship, history, wellness, first aid, government, and leadership. Our program being provided by the Marine Corps, cadets are taught discipline, respect, courage, and Marine Corps history.

Our program is one of the best in the nation, made of quality cadets and dedicated instructors. Each year, we bring home multiple awards and trophies for our school. We are sure to represent our community with honor and excellence, always being a point of pride for CHS. Here, cadets have every opportunity to push the limits and develop themselves as leaders.

Those who participate in JROTC are presented with many benefits. Cadets can join a plethora of competitive teams exclusive to the program, earn volunteer hours, go on in- and out-of-state trips, gain guidance in earning ROTC scholarships, receive nominations to service academies, and more. Also, while there is no obligation to join the military by participating in JROTC, those who are interested in service after graduation can receive advanced promotion upon enlistment, after completing at least two years in the program. A highlight of the program that every cadet has access to is the chance to lead other cadets as they move their way up through experience.

Marine Corps JROTC is a single period class, with no commitment to the military upon graduation. Students may email their guidance counselors to enroll in the program.