Return to Headlines
Seminole High School Academy of E-Commerce opens online school store
April 11, 2017



The first graduating class of Seminole High School's Academy of E-Commerce was challenged with a huge project: Creating an online school store that would accept credit and debit cards.

Students worked as a team, assigning roles such as project manager, web designer, inventory manager, and designer.

They created a business plan, collected inventory, photographed items and designed a website.


Academy students also met with the district's finance and auditing departments to make sure they were complying with proper procedures. This "real-life" project compelled students to tap into their skills, knowledge and experience.

On April 3, 2017, the Warhawk Shop went live. Families can buy prom and senior breakfast tickets, T-shirts and other school items. So far, more than $12,000 has been processed through the site.

The store is a beneficial service for the Seminole High community. Students and parents appreciate the ability to purchase items with a credit or debit card, and teachers appreciate not having to handle large sums of money.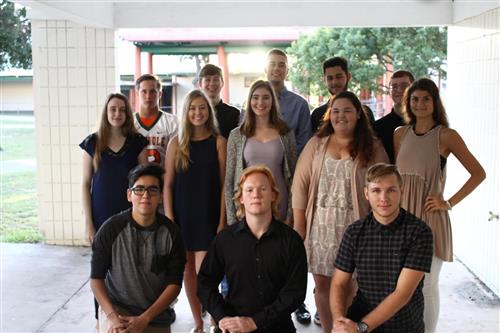 Academy of E-Commerce students
Top (Left to right): Doug Conard, Brandon Winkler, Stefan Pavlovic, Christian Franca, Hunter Bonser
Middle: Kayla Quimby, Ashley Butler, Michaela Reynolds, Alicia Armes, Hailey Halterman
Bottom: Rafael Diaz, Collin McCarthy, Austin Bialaski
Not pictured: Connor Atkinson