Return to Headlines
Ridgecrest Elementary School earns recognition in state wildlife contest
April 19, 2017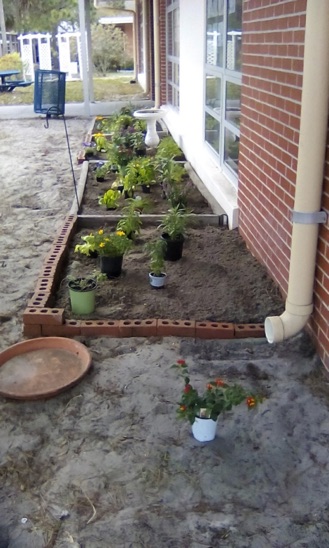 Ridgecrest Elementary School earned an Honorable Mention in the Florida Wildlife Federation's 8th Annual Kid's Wildlife Habitat Contest.
The contest recognizes students 12 and younger who help establish wildlife habitats.
The students in Mrs. Dyer's second grade class at Ridgecrest established a habitat garden with the help and guidance of substitute teacher and volunteer Kathy Collins.
Each student kept a journal, outlining what they were placing in the garden and why. Emphasis was focused on using plants that would reseed themselves and continue providing food and nectar for animals visiting the habitat.
The garden is near the school entrance, so that students can enjoy seeing it and learn about the amazing kinds of wildlife that live in Florida.