Return to Headlines
Schools receive state recognition for family and community engagement
Oct. 9, 2017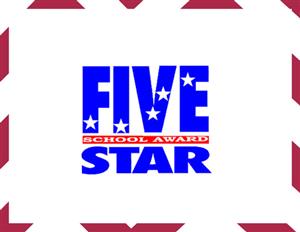 Twenty-three schools have been honored by the Florida Department of Education with Five Star School Awards for their commitment to family and community engagement.

Qualifying schools set the standard for student, community, business and family engagement in Pinellas County, as well as for the State of Florida.

This year's Five Star Schools are Bauder Elementary School, Belcher Elementary School, Clearwater Fundamental Middle School, Clearwater High School, Curlew Creek Elementary School, Cypress Woods Elementary School, Douglas L. Jamerson Jr. Elementary School, Dunedin High School, East Lake High School, East Lake Middle School, Garrison-Jones Elementary School, Highland Lakes Elementary School, Joseph L. Carwise Middle School, Leila G. Davis Elementary School, M.K. Rawlings Elementary School, Orange Grove Elementary School, Osceola Fundamental High School, Ozona Elementary School, Palm Harbor Middle School, Ridgecrest Elementary School, Starkey Elementary School, Sunset Hills Elementary School and Tarpon Springs Middle School.

The Five Star School Award was created by the Commissioner's Community Involvement Council and is presented to those schools that have shown evidence of exemplary community involvement. Eligible schools are designated annually and must be renewed each year. Schools that achieve the designation receive the Florida Department of Education's highest award for community involvement.

To earn Five Star school recognition, a school must show documentation that it has achieved 100 percent of the established criteria in the categories of community/business partnerships, family involvement, volunteerism, student community service and School Advisory Councils.

This year's Five Star Schools will be recognized at the Oct. 24 School Board meeting.