Return to Headlines
District implements digital payment only ticketing for all athletic events.
Sept. 4, 2020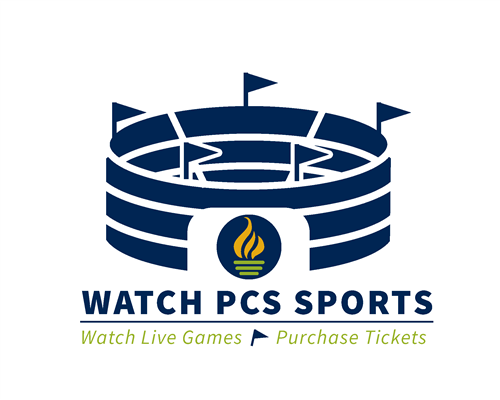 For the 2020-21 school year, the district will implement a digital payment only ticketing policy for all athletic events. Fans will be able to purchase tickets online at www.GoFan.co. This new process will help promote social distancing, limit person-to-person contact and the physical exchange of cash and help to comply with capacity restrictions.
The district is also implementing the following rules and procedures for attending a football game this season.
Attendance at games will be limited to 25% of the stadium's capacity.
All tickets will be sold electronically the week of the game. The link to purchase tickets is www.GoFan.co. Once there, search the school for the game that you want to attend. Once you have purchased a ticket, you must use your mobile device to have the ticket validated at the stadium's entrance gate. Remember, do not validate the ticket link until you are at the stadium.
No tickets will be sold at the games and must be purchased ahead of time electronically. Again, no tickets will be sold at school stadiums.
Visiting teams are guaranteed a limited number of tickets.
Please refer to each school's website for information about purchasing e-tickets or the district's website at www.pcsb.org/watchpcssports.
All spectators must wear a mask while attending the game and should social distance and sit only in designated areas. Each school will have a seating format that complies with their stadium's capacity.
Some concession stands may be open for service but items sold will be limited to pre-prepared food choices. Be prepared to use only a credit or debit card at some locations.
No fans will be allowed to attend volleyball games through Sept. 18, 2020.
If the ticket capacity has been met for the game that you wish to attend, there is still a way to watch a game. All football and volleyball games will be streamed live through the NFHS network . You can subscribe to the service through the NFHS website at NFHSnetwork.com.
Based on recommendations from the PCS Medical Advisory Committee below are the Pinellas County attendance rules to start the Fall sport seasons. The attendance rules are subject to adjustments based on the COVID-19 conditions in our High Schools and the updated advice from the medical professionals.
Varsity and JV Football: 25% of the stadium capacity - Electronic tickets only! All games will be streamed on the NFHS network.
Varsity and JV Volleyball: No spectators through September 18th - volunteers and game officials only. All games will be streamed on NFHS network. We anticipate allowing spectators starting September 19th - Electronic tickets only!
Swimming/Dive: No spectators through September 18th – volunteers and meet officials only.
Golf: Parents may attend if the hosting golf course allows.
Cross Country: Spectators must stay in the viewing area designated by the meet host. Spectators will not be permitted at the start or finish lines.
Note: The above attendance policy are for Pinellas County athletics home events. Other districts will have their own attendance policies.