Return to Headlines
Osceola Fundamental High earns statewide recognition for its outstanding media center
Nov. 30, 2020
The school's media center and Library Media Technology Specialist Amanda Groshans earned the prestigious Florida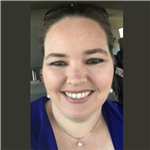 Power-Library School Award. Groshans is the first Pinellas high school media specialist to earn this designation.
The Florida Power-Library Schools program recognizes outstanding library programs that are fully integrated into the school's curriculum.
"I'm very proud of my library and consider it the heart of our school," Groshans said. She has always had two goals as a librarian: to teach kids to love to read (or keep them reading) and to teach them life skills through research, information evaluation and digital citizenship classes.
Groshans efforts will impact students for years to come, according to Cathy Seeds, Director of Library Media and Instructional Materials for at the Florida Department of Education.
"The work you have done in the creation and implementation of a program of excellence continues to enable the staff and students of Osceola Fundamental High School to excel in their academic and personal lives, both now and in the future," Seeds wrote in a congratulatory letter.
Groshans started the preparation process for the Florida Power-Library School program last fall, with the hopes of setting the bar higher for herself as a library media specialist. The process involved building an online portfolio, writing a narrative, creating a video, evaluating the media center, surveying the school community and a site visit, which ended up being virtual.
Everything was moving along smoothly until schools were closed during the pandemic. Groshans pushed forward with the process even though it was challenging.
Director Media, Text and Digital Learning Dr. Connie Kolosey said that the honor is "is especially impressive" during this unique school year. Groshans "has gone the extra mile to earn this recognition," she said.
Groshans shared a few pictures from her library last school year. The Osceola Fundamental High library looks and feels a bit different now, but she is looking forward to getting things in full swing as soon as possible.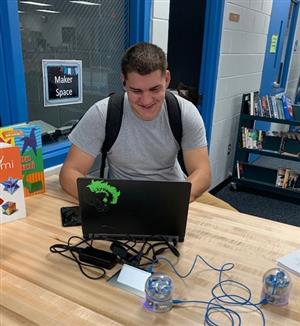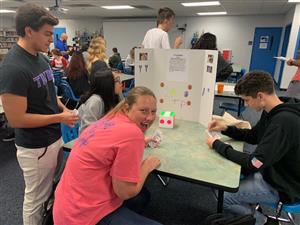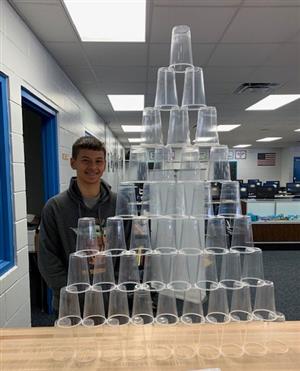 Past PCS recipients of the Florida Power-Library School award include:
Starkey Elementary School (2012-2015) - Library Media Specialist: Sheryl Adams
Belleair Elementary School (2017-2022)- Library Media Specialist: Stephanie Kurleman
​Brooker Creek Elementary School (2019-2024) - Library Media Specialist: Danielle Gabbert
Largo Middle School (2019-2024) - Library Media Specialist: Holly Schwarzmann
The Florida Power-Library Schools program is sponsored by the Florida Association of Supervisors of Media and the Florida Department of Education's Library Media Services.