Return to Headlines
Nearly 500 students honored at the 5th Annual Maria Edmonds Hispanic Achievement Awards
March 29, 2022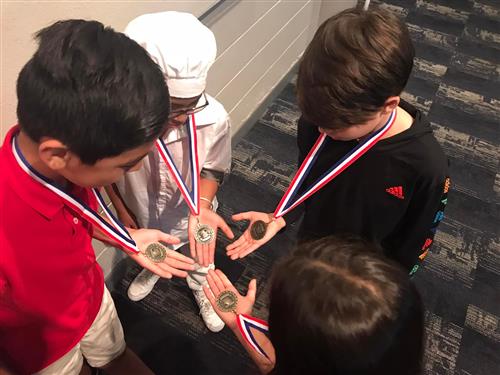 The ceremony was held Monday night at Ruth Eckerd Hall. More than 1,000 family members and friends joined in the celebration of high-achieving Hispanic students.
In addition to honoring 475 students, five deserving students learned that they will receive scholarships courtesy of the YMCA of the Suncoast and Suncoast Credit Union:
Clearwater High senior Jocelyn Rivera-Prado will receive a $1,000 college scholarship.
Palm Harbor University High senior Kyle Cooper will receive a $1,000 college scholarship.
Petersburg High senior Dylan Perez will receive a $1,000 college scholarship.
Tarpon Springs High senior Gabrielle Spankus will receive a $1,000 college scholarship.
Hollins High senior Mia Pineda will receive a $2,000 college scholarship.
Two local educational institutions are also stepping up to offer college scholarships for our high-achieving Hispanic students: Pinellas Technical College and St. Petersburg College.
Spectrum Bay News 9 Anchor Roy De Jesus served as the master of ceremony. And School Board Chairperson Eileen Long welcomed the crowd.
Superintendent Michael Grego shared gains in Hispanic achievement throughout the district, including the elimination of the achievement gap between Hispanic students and their peers.
The keynote speaker was Jose Valiente, a Certified Public Accountant who serves as chairman of the USF Foundation. Valiente presented a rousing speech about taking risks and working hard to reach your potential. He was born in Cuba and moved to the United States in 1962.
An alumni address was also presented by Danieliz Espada, who is now a junior at the University of Central Florida.
The ceremony featured performances by Mia Davis-Diaz, a ninth-grader at the Pinellas County Center for the Arts and two-time Maria Edmonds Award recipient. She sang two beautiful numbers: "My Lord and Master" from The King and I and "Higher" from Allegiance.
The event honors the legacy of Maria Edmonds, a dedicated advocate for women, children and Hispanics. Mrs. Edmonds passed away in 2017 after a courageous battle with cancer. Until her retirement, she was Associate Provost at St. Petersburg College, where she had a 28-year career. She also served as a governor-appointed member of the Juvenile Welfare Board and chairperson of the Hispanic Leadership Council.