Return to Headlines
Students honored for overcoming significant challenges at the 37th Annual Turnaround Achievement Awards
May 12, 2022
The event recognized nearly 50 students who have successfully improved their grades, behavior and attitudes, or have overcome substance dependence issues.
The Turnaround Achievement Awards Breakfast took place on Wednesday at Banquet Masters in Clearwater. Event sponsors included the Seminole & Sunrise Lanes and Regions Bank-Private Wealth Management.
This year's Turnaround Achievement Award winners have tackled anger management issues, drug dependence, homelessness, depression, and academic obstacles to become scholar-athletes, role models and responsible members of their school communities. The future looks brighter for all of them because of their efforts.
Administrators and staff at each middle and high school nominated students who have achieved the most significant changes. Staff members and teachers who helped students make positive changes were also recognized at the breakfast. Nick Sonetirot and Myesha Hill are two of the many success stories celebrated at the Turnaround Achievement Awards Breakfast.
Nick Sonetirot, a Northeast High School senior, had endured a series of major life challenges, including the loss of his brother. His grades suffered after he turned to marijuana to cope, grew distant from his family and eventually became homeless. During his senior year, Nick realized he needed to dramatically change his life and make better choices. He found a home at Starting Right Now, a transitional housing and mentoring program, and the staff at Northeast High became his surrogate family. Nick worked hard, recovered his class credits, and raised his GPA to a 3.0. He has been drug-free for seven months and has adopted life-changing habits, including running, yoga, meditation, and a healthier diet. Recently, Nick earned a full scholarship to St. Leo University. He plans to pursue a double major in IT and business.
Myesha Hill, a senior at Gibbs High School, was not eligible to play sports or participate in any other school functions during her sophomore and junior years. She was aggressive towards staff and students and had challenges controlling her emotions. Myesha enrolled at Lealman Innovation Academy to get back on track and improve her academic standing. She returned to Gibbs High this school year, on track and eligible to play athletics. Since her return, she has prevented student confrontations and mentored peers with academic and behavioral challenges. Now, one of the best flag football players in the county, she is a leader on the field and in the classroom.
Congratulations to all our deserving 2022 Turnaround Achievement Award Winners.
Photos: Nicholas R. Sonetirot, Northeast High School, and Myesha Hill, Gibbs High School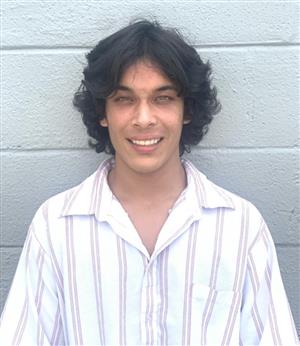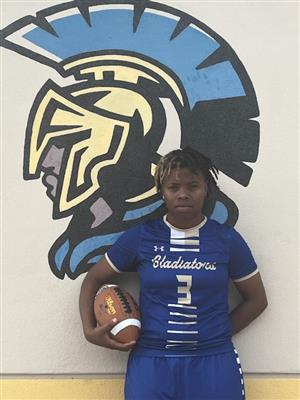 Photos: Trinity Lynn, Largo Middle School; Jonquis Bonney, Clearwater High School; Kiya Moses, Hollins High School; and Gabriel Buczny, Chi Chi Rodriquez Academy